Truth: Everyone loves pizza.
More truth: No one likes long + boring presentations.
Final truth: You're invited to help us remake the office happy hour on both coasts!
Join us in DC on Tuesday, November 17th at 5:30pm at our DC office – 1901 L St NW, Suite 800.
Or if you're in SF, join us on Tuesday, November 10th at 5pm at our SF office — 100 Bush St. Suite 850.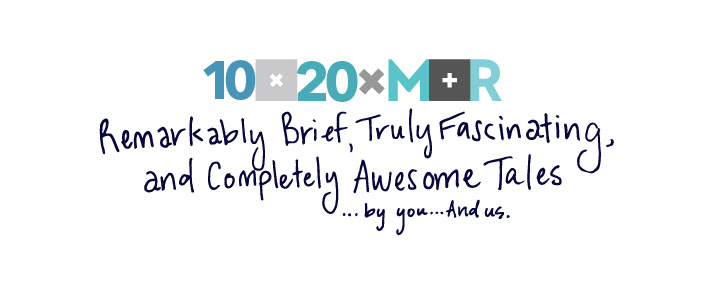 The deets:
1. A 10×20 is a rad thing that we MisteRs do on retreat. Basically, we pick a theme and people share short stories, playful anecdotes, or real-life case studies on that theme in 10 slides, 20 seconds each…you do the math. Or don't. Either way, they're really short! And also: inspiring, amusing, smart, and entertaining. Add in beer, wine, pizza, and plenty of time to chat, and it's pretty swell.
2a. SF's theme this month is: Endings and New Beginnings. Do you have an interesting, useful, funny, weird, thoughtful, or just plain good story when it comes to the end or start of something? An epic break-up story. A killer year-end campaign. The Big New Plan for the 2016 election. Your new year's resolutions… A story you can tell in 3.3333333 action-packed minutes that is? Let us know. We'll share some 10x20s of our own, but this thing only works if you do it, too!
2b. DC's theme this month is: POWER. Do you have a short story that relates to power – power-mapping, PowerPoint, power tools, Power Rangers? Again, we'll share some 10x20s of our own, but we wanna hear your stories too!
So, will you join us? The pizza, wine, beer, and tales will be waiting for you.
San Franciscans: RSVP to 10×20@mrss.com.
DC-ers, RSVP to DC10x20@mrss.com.
We hope you can make it!
FAQ:
Wait, so what is a 10×20, like really?
You've got 10 slides, and only 20 seconds to talk about each one. The slides advance automatically, so things move quickly, which is half the fun!
Who's gonna be there?
Not hoards of people. But good people. Smart people. Fun people. Nonprofity people. Bike-riding, Scandal-watching, guacamole-loving people.
I'm interested in presenting, but what exactly can I talk about?
Anything. Seriously. Totally personal, totally work-related, it's all good! As long as it sorta-kinda-even-remotely relates to this month's theme of "Endings and New Beginnings," it's fair game. You can sell, complain, brag, question, argue, speculate, propose, teach, sing, whatever. One thing you can't do: be boring. (Our retreat 10x20s have included topics like: bizarre casseroles of Minnesota, favorite campaigns, our most spectacular failures, British TV, and getting sober.)
I have so many things to talk about! 3 and a half minutes isn't enough time!
You can do it! And then you can chat about everything you didn't say over beer and pizza.
I can't make it this time. Can I present a 10×20 another time?
Hell yeah! Stay tuned for more Remarkably Brief, Truly Fascinating, and Completely Awesome Tales in the future. In SF. In DC. In Boston. In NY. We're making this a THING, man.
I don't have a 10×20 to share. Can I still come?
YES! Someone has to heckle the speakers!
Why are you doing this?
M+R is just a bunch of warm-hearted slightly weird do-gooders who have this idea that we all ought to help each other change the world more, and better, and without the blah-ness so often associated with do-gooder-ness. Also, we like community and whatnot.