What a fun year out there in the world. Ryan Gosling memes made millions swoon. Katy Perry tied Michael Jackson for having the most #1 songs from the same album. And clever marketers with their fingers on the pulse of society introduced a new, feline-centric approach to advertising.
Looking back on the last 12 months here at M+R, we had a lot of fun, too. So without further ado… hey girl, here are the top 11 projects we had the most fun doing in 2011.
1. Name the Missing Cobra! (Wildlife Conservation Society)
When the Bronx Zoo's Egyptian cobra went missing, the snake became the talk of the town (thanks in large part to a hysterical fake twitter feed – which we cannot claim credit for, unfortunately.) After it was safe and secure back in its home, the Wildlife Conservation Society teamed up with the New York Daily News to run a cobra naming contest, generating over 60,000 votes. By responding quickly, WCS took advantage of the missing cobra's newfound celebrity to find itself a bunch of new online supporters… and name Mia the cobra, all at the same time!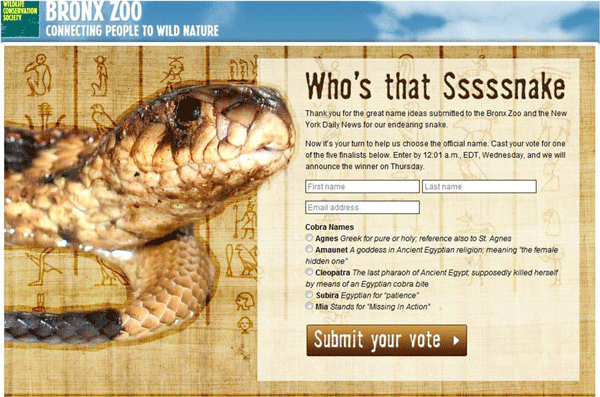 2. "Barbie, It's Over" Campaign (Greenpeace)
This past summer, we saw the end of an era when Barbie's sweetheart Ken dumped her because her packaging was destroying the rainforest. Ken made it clear he doesn't "date girls that are into deforestation." Using a creative combination of animated videos, social media accounts, and offline actions, Greenpeace challenged Mattel to stop destroying rainforests to provide materials for its toy packaging. This campaign garnered widespread media attention, and compelled Mattel to change its practices. And most importantly, Ken and Barbie got back together. Phew!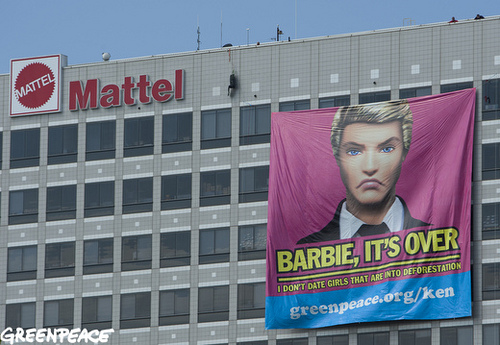 3. I Am Not a Pushover (AARP)
Mad Libs aren't just for kids anymore! When Congress contemplated throwing aging Americans under the bus and making them pay for Wall Street's economic recklessness, AARP members across America used this cool Mad Libs-esque action form to tell Obama and their Members of Congress that enough is enough, I am not a pushover.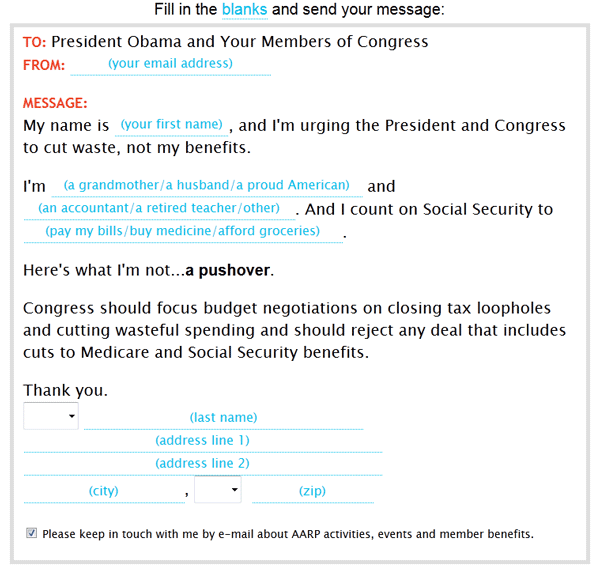 4. Happy 65th Birthday, President Clinton! (Clinton Foundation)
How do you help President Clinton celebrate a milestone birthday? We made this year's special day one to remember by getting thousands of his supporters to send him a birthday card. His daughter Chelsea unveiled the ambitious plan to supporters, and after he got thousands of cards, President Clinton was so touched that he made a Thank You video for everyone who sent him a card. It was meaningful, and fun, and really successful!
5. Maps
OMG, who doesn't love a map? Especially maps that highlight widespread support for marriage equality or social security. After marriage equality passed in New York, Human Rights Campaign supporters texted their support, and we populated a map based on their locations to show that this was a national victory. To show solidarity across the country for Social Security and Medicare, AARP supporters who sent messages to Congress were added to a map.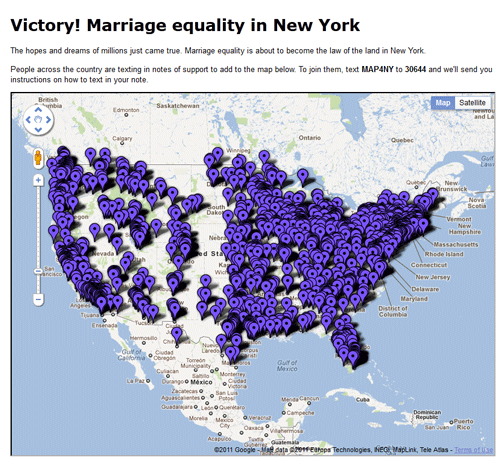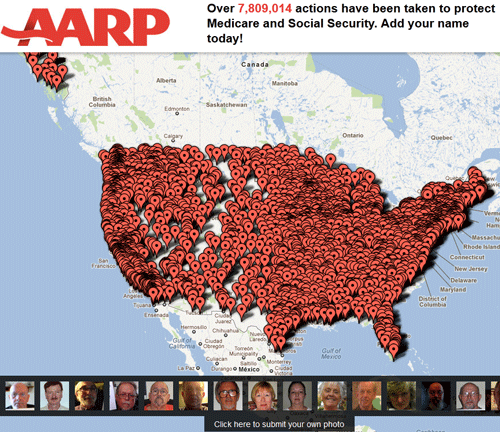 6. Facebook Image Shares
To keep everyone on their toes, Facebook changed its Newsfeed algorithm to emphasize photos even more than before. We wanted to make sure our clients' campaigns continued to reach as many supporters as possible – so we helped create Facebook image shares to promote these timely campaigns. Some were funny, some tragic, and all quite compelling. Plus, who doesn't want an excuse to "check Facebook to see how the image share is doing"…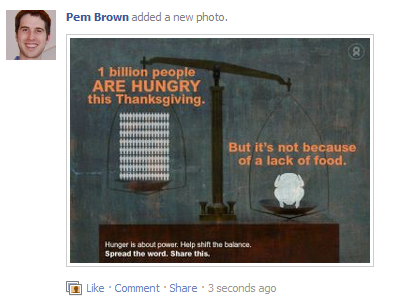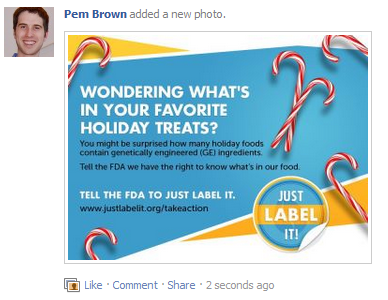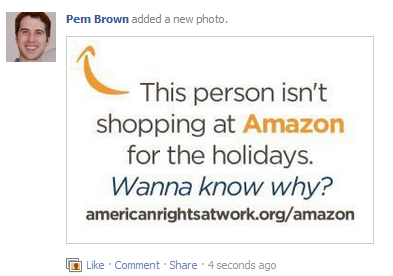 7. Budget Reallocation Calculator
Sick of Congress wasting your tax dollars on things you don't support? Drug Policy Alliance was, too – so we helped them create a budget reallocation tool that lets YOU decide where you'd rather spend the $51 billion that's being spent on the fruitless war on drugs this year. Plus, when you're done pretending you have the power to right that wrong, the tool lets you share your choices with friends on Facebook.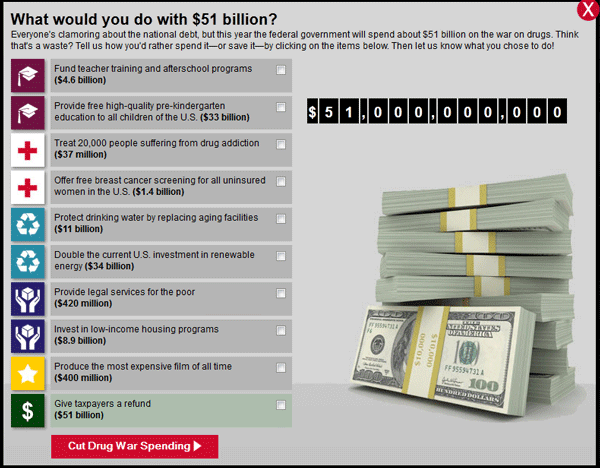 8. Infographics
Most people's eyes start to glaze over when they're confronted with a lot of numbers. Luckily, infographics can save the day! They've been around for a long time, but they're still a great way to get a point across to supporters. We had a blast creating an infographic about vaccines for the GAVI Alliance – especially when the office of British Prime Minister David Cameron retweeted it! Plus we were able to show people our favorite takeaways from our 2011 Benchmarks study with this infographic.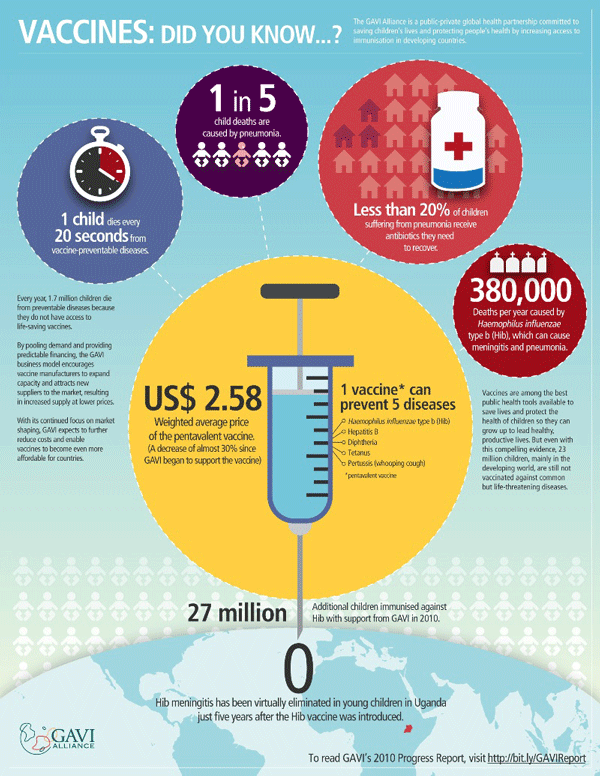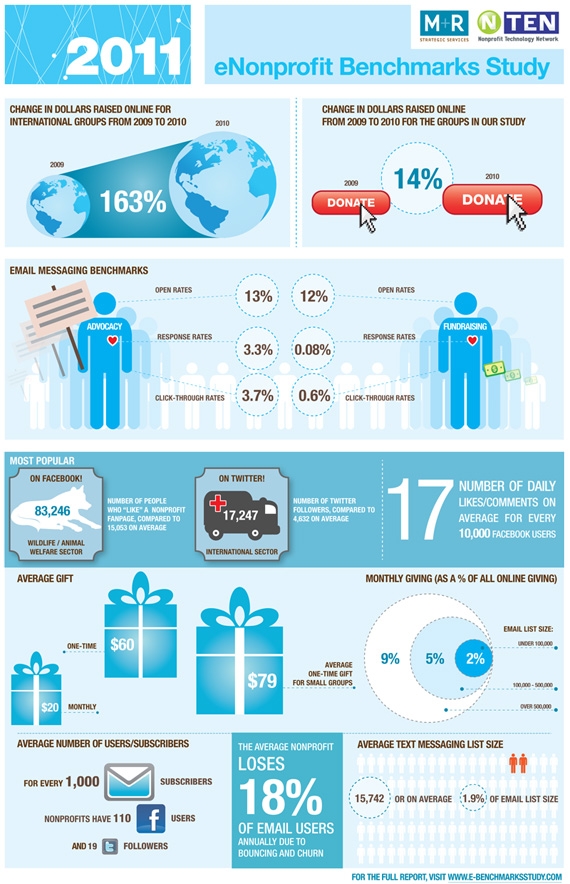 9. Facebook Apps
César Chávez's lifelong advocacy on behalf of working people is an inspiration… which is why we were inspired to work with United Farm Workers to create a Facebook application that would honor his legacy. Users could donate their Facebook status with a Chávez quote to honor the historic organizer's passing – and bring farm workers' struggles from the fields into the homes and offices of people all across the country. What could be more fun – and powerful – than that?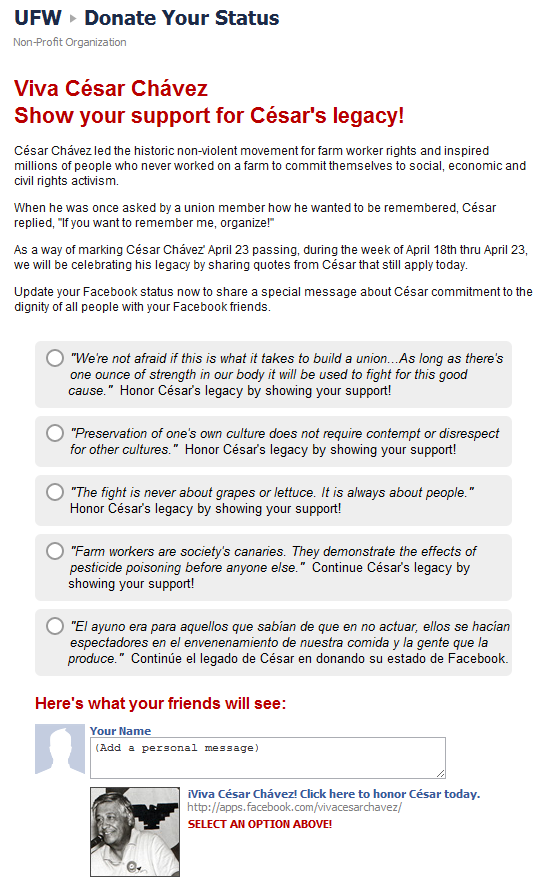 10. Stop Contractor Bailouts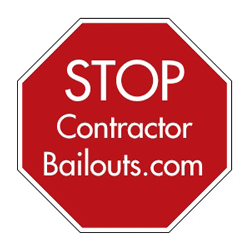 It feels good to win, particularly on behalf of public sector workers, who have become the right-wing's latest boogeyman. Together with American Federation of Government Employees, we launched StopContractorBailouts.com – a campaign to cap outlandish contractor compensation funded by our tax dollars (currently as high as $700,000, nearly double what the President makes!). But what really made it so fun? Passing the compensation cap in the Senate. Take that, Tea Party.
11. Taking on Amazon.com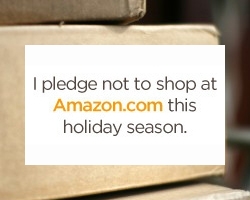 "Your Amazon.com order has shipped – from a sweatshop?!" – That attention-grabbing subject line kicked off American Rights at Work's campaign to challenge internet behemoth Amazon.com's horrific working conditions (we're talking people-passing-out-from-heat-in-their-warehouses bad). This David and Goliath story culminated in thousands of consumers across the country pledging not to shop at Amazon this holiday season.