A picture is worth a thousand words, they say, but try telling Getty Images that. They're pretty convinced that the photo you want to use in your next digital ad is worth about 800 bucks, or more if you're thinking of making a print version.
Stock photo sites like Getty, iStock, or Shutterstock are great resources — they have massive searchable libraries, so you can quickly find an image for just about any occasion. And, we're big fans of paying artists for their work.
BUT they can be budget-busters for smaller organizations, especially if you plan on using or testing multiple images. (Which you definitely should do in your ads!)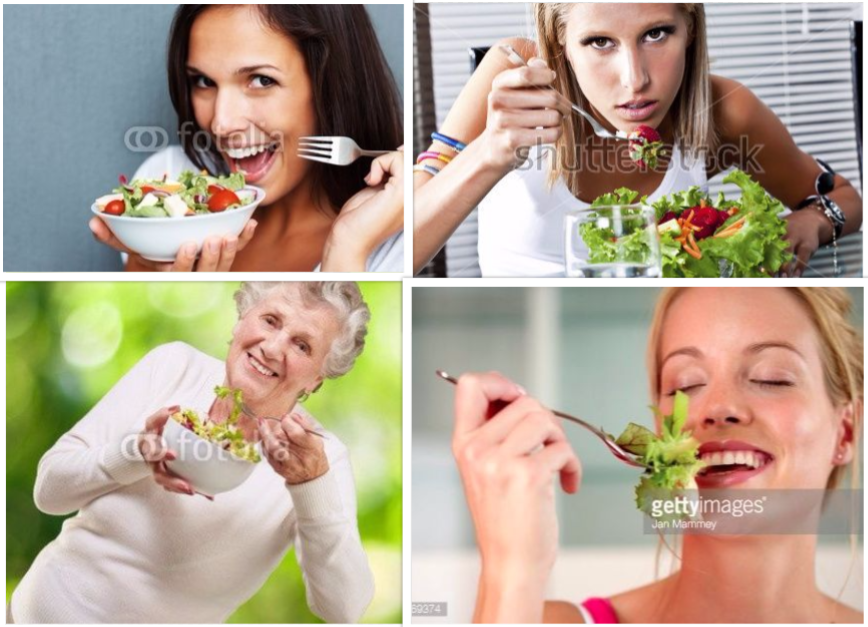 Stock photos: not just for women who are realllllly and kind of strangely into eating salads!
Here's the good news: you don't have to spend a ton of money on stock photos. In fact, you can spend no money on photos and still find success — we've even run a few tests that show removing pictures from an email doesn't hurt results.
Even if your campaign does need some visual flair, you don't need to break the bank. We've often found that more casual snapshots on social work better than stock photos or designed graphics. And there are plenty of free and low-cost sources out there. Here are some of our favorites:
Uncle Sam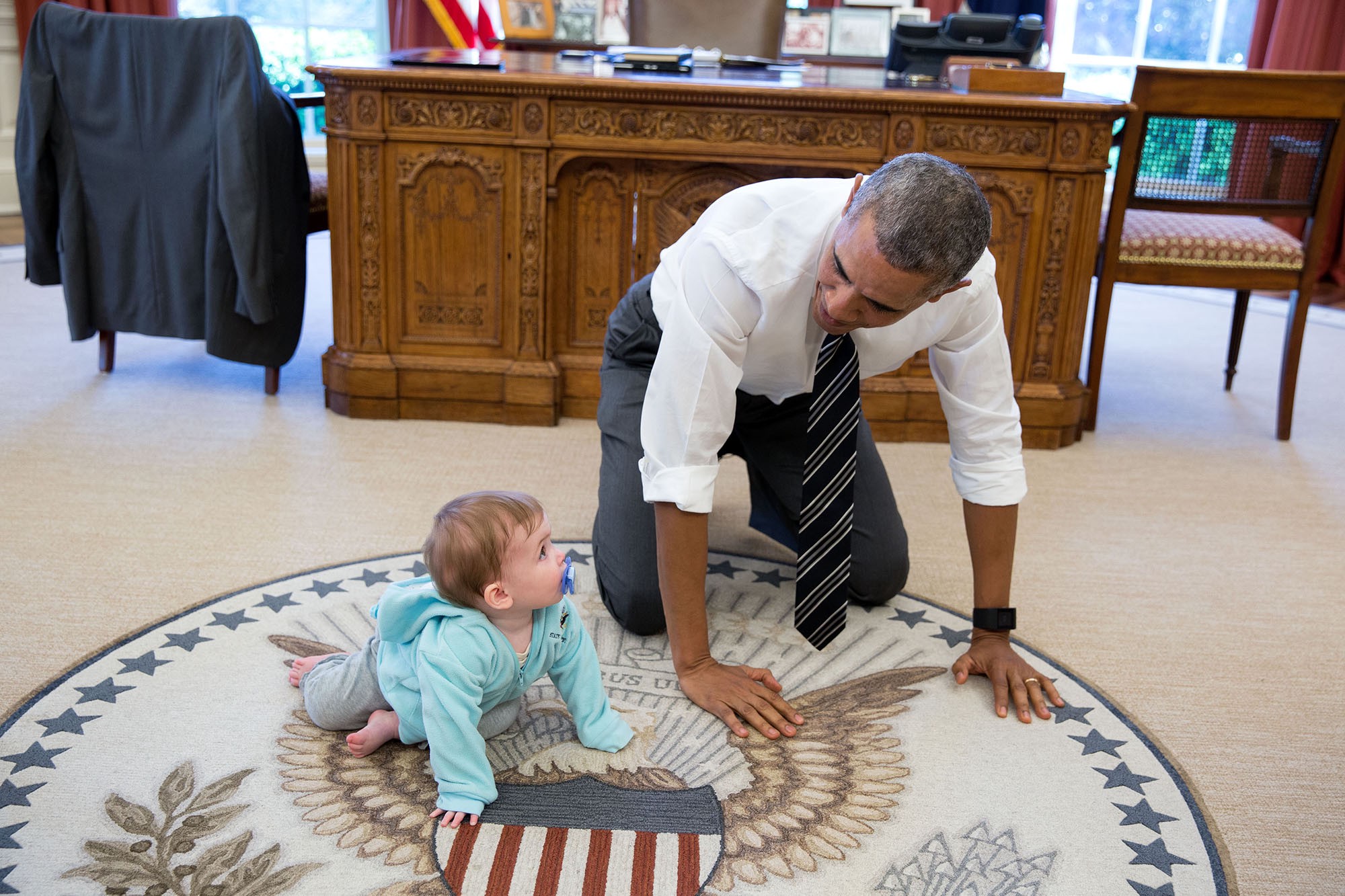 We know, we miss him, too.
Photos that belong to the U.S. government are generally not subject to copyright in the United States, meaning that – with a few exceptions – you're free to use them for your emails, websites, and sad Obama years nostalgia collages.
Some of the best places to find great government photos include the websites of the U.S. Fish and Wildlife Service, the National Oceanic and Atmospheric Administration, and the White House (although it's currently not hosting photos as the new administration transitions in).
Creative Commons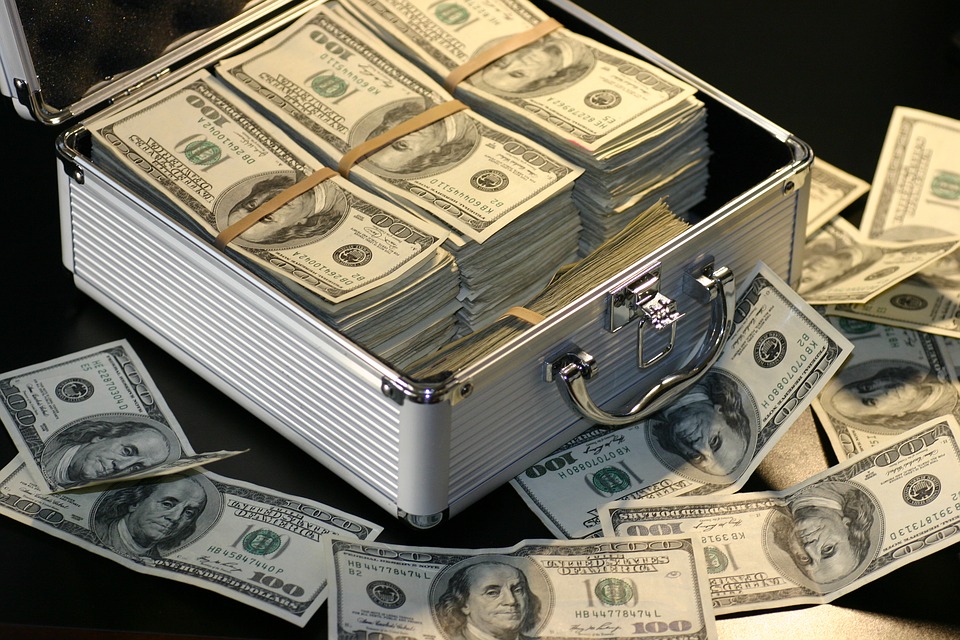 Save…slightly less than this by using Creative Commons-licensed photos. (this free photo is from Pixabay, btw)
When a photographer licenses their photos under a Creative Commons copyright, they're giving you permission to use their work as long as you follow the conditions in their specific license (in many cases, the artist only requires that you credit them for their work). The least restrictive option is the CC0 license. Any work under this label is dedicated to the public domain, meaning that the author has waived any rights to it and it's free for you to use, modify, or adapt, however, wherever, forever!
Creative Commons has its own cross-platform search engine currently in beta. You can also search for Creative Commons-licensed images on Flickr or Wikimedia Commons – but those photos may have more restrictive licenses, so definitely double-check that you're following the rules before using any of the content you find there.
Photo search engines like Pixabay, Pexels, and Unsplash crowdsource CC0-licensed photos, giving you access to hundreds of thousands of free-to-use images in one place — just search for what you need and go.
Now you have everything you need to make your email or website beautiful without forking over cash to Big Stock Image. One word of caution, though, from a non-lawyer: you should always be careful when using someone else's work, so you don't accidentally violate their rights. If you find a photo that doesn't have clear rules for re-use, always err on the side of caution and contact the author or hosting site for more information. And if that's not an option, use the resources above to find a different photo that works for you!
Oh, and we would be remiss not to mention that all of the free photo sites mentioned above — and a ton of other resources — can be found in our recently updated If This, Then Totally That tool. Take it for a spin, why don't you?
UPDATE: We just got a tip about another new free site on the block, Pikwizard. Check it out!
8 awesome resources for high-quality stock photos when you're on a budget (even if that budget is $0): https://t.co/cjeJsMOevO #nptech

— M+R (@MRCampaigns) May 25, 2017