You guys. NTC is this week. I'm so bleeping excited, I very well may keel over.
Okay, so maybe it has something to do with this:
Or possibly this: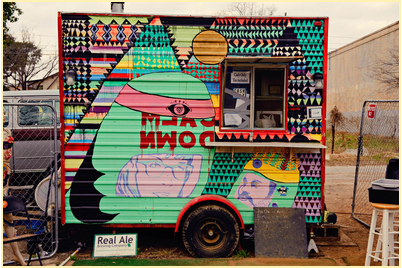 But…but! It's also because I and my trusty/crusty comrades (hey Madeline and Katie!) will be there to share not one, not two, but THREE (!!!) sessions about everything you could ever possibly want to know about anything, ever. That's a certifiable fact.
So…are you ready to help us keep Austin weird?
On Wednesday, March 4th at 1:30 PM, M+R's Madeline Stanionis and Jessica Getty from PETA will be serving up some DELICIOUS vegan cookies and non-dairy milk (don't knock til you try, people!), along with some EVEN MORE DELICIOUS knowledge on web marketing (bringing the "cookies" theme full-circle).
And on Thursday, March 5th at 10:30 AM, I'll be joining forces with Heather Holdridge from Planned Parenthood to present to you, in story and song, some of the badassest advocacy campaigns out there these days.
Finally, Thursday at 3:30 PM, it's our annual chitchat on this year's M+R Benchmarks featuring Madeline and yours truly. And while I am CERTAINLY NOT GOING TO GIVE ANY SPOILERS, let's just say we've got a little something up our sleeves, and anyone and everyone who wants be part of said sleeve should come ready to raise your glasses. So to speak.
Oh, and if you're gonna be there and want to say HEY to us, holler. We're always down for a coffee or a lone star or a new tat or whatever.
Can't wait! AUSTIN, people!