Read time: 3 minutes
This is one of the many tools you can find in the
M+R Toolshed
. Head on over there to see what other resources we have for nonprofit communications and marketing professionals!
GET THIS TROUBLING BUT TOTALLY EXPECTED FACT: women account for only a quarter to a third of letters to the editor submitted to The New York Times.
Yeah, yeah, we all know why: traditional bs gender roles, the systemic subjugation of womens' voices, and the eye-rolling, unearned-advice-spewing-confidence of so many men. As badass historian Kimberly Probolus pointed out in a letter to the editor to The New York Times, the voices featured on opinion pages have historically skewed male.
The Times felt the heat and professed their commitment to addressing the gender imbalance on their letters page, and is calling on women — and anyone else who feels underrepresented — to write in. (Let's not get started on the "it's not us, it's you" nature of this call to action, mmmkay?)
To make it easier for busy world-changers to get a word in edgewise, we developed the M+R Fast LTE Tool. The simple interface will make it even easier to flex your rapid response muscles and organize your thoughts in a letters-page-ready format.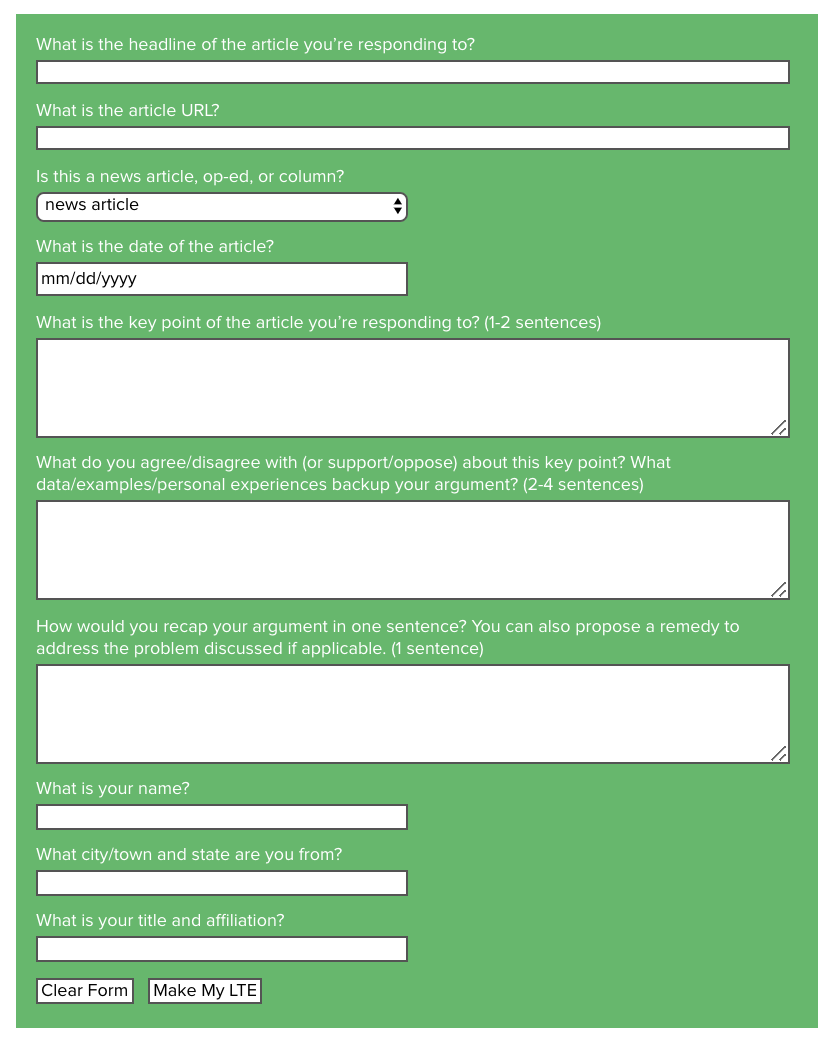 Want to see our tool in action? This letter to the editor from Irena Sullivan, senior immigration policy counsel for the Tahirih Justice Center, that follows the structure of our LTE tool was recently published in the New York Times.