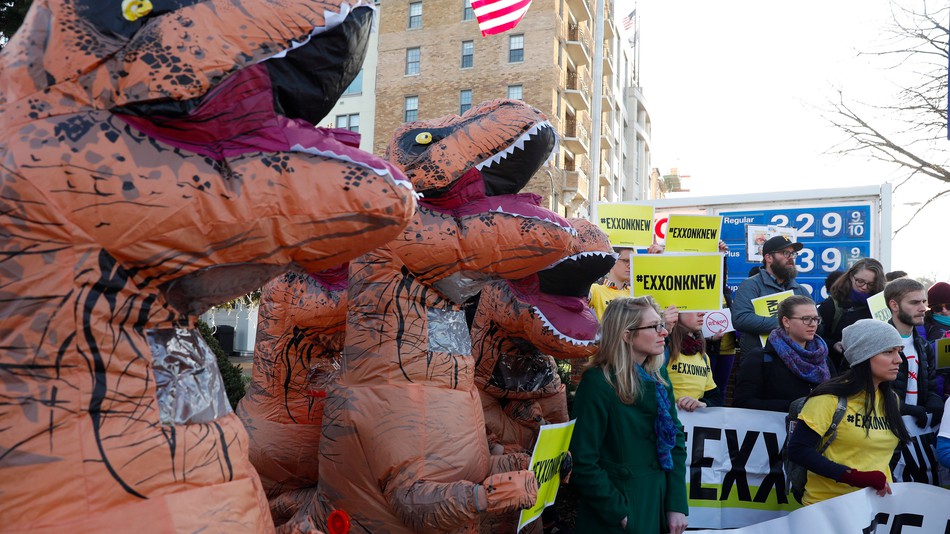 Exxon's own scientists were some of the first to know that burning fossil fuels would cause, in their own words, "catastrophic" climate change—but for nearly half a century they hid the truth. 
M+R designed #ExxonKnew to hold Exxon accountable through a powerful coalition of Greenpeace, 350.org, Union of Concerned Scientists, Corporate Accountability International, MoveOn, League of Conservation Voters, Sierra Club, and Pulitzer Prize-winning investigators.

We've used press, social media, grassroots protests, lawsuits, interactive websites, online actions, visibility stunts, digital advertising, celebrity engagement, and more. Our relentless actions, New York Times editorials, John Oliver segments, Snapchat filters, and Senator Elizabeth Warren tweets have led to Congressional hearings and investigations by attorneys general across the country, the SEC, and the FBI. 
A Rolling Stone feature noted that "one of the most profitable corporations of any kind anywhere, ever, is facing unprecedented pressure." And a Politico feature said #ExxonKnew "poses the biggest existential threat the company has faced in decades." 
Because of the nonstop communications, there's now widespread understanding that the fossil fuel industry is not only responsible for climate change, but knew about the consequences 50 years ago and misled the public and shareholders. This understanding is opening the way for justice to be served.
After acting as the central communications hub for the #ExxonKnew campaign, M+R helped create and launch the Center for Climate Integrity's Pay Up Climate Polluters campaign.
This national campaign educates the public and key stakeholders about Big Oil's climate deception and its consequences by highlighting the necessary costs of adapting to and planning for climate change. Amid a rising tide of climate liability lawsuits against the oil and gas industry, the campaign seeks to raise the question of who should pay for climate change: taxpayers or the climate polluters who caused the problem.
Pay Up Climate Polluters has operated in a handful of target states including Texas and Florida as well as Hawaii and New York where we've hosted and promoted panels at law schools and events like NYC Climate Week. M+R drove the larger communications strategy and implementation through spokesperson cultivation, coordination with on-the-ground partners, and creation of new and compelling story angles to localize the consequences and costs of Big Oil's climate deception. 
The Center for Climate Integrity, which launched in 2017, has been mentioned in nearly 130 national and regional news outlets, including the New York Times, ProPublica, NPR, The Guardian, Boston Globe, Miami Herald, Houston Chronicle, Texas Tribune, San Francisco Chronicle, and more. 
Examples of press coverage M+R secured in select states for #ExxonKnew and the "Pay Up Climate Polluters" campaign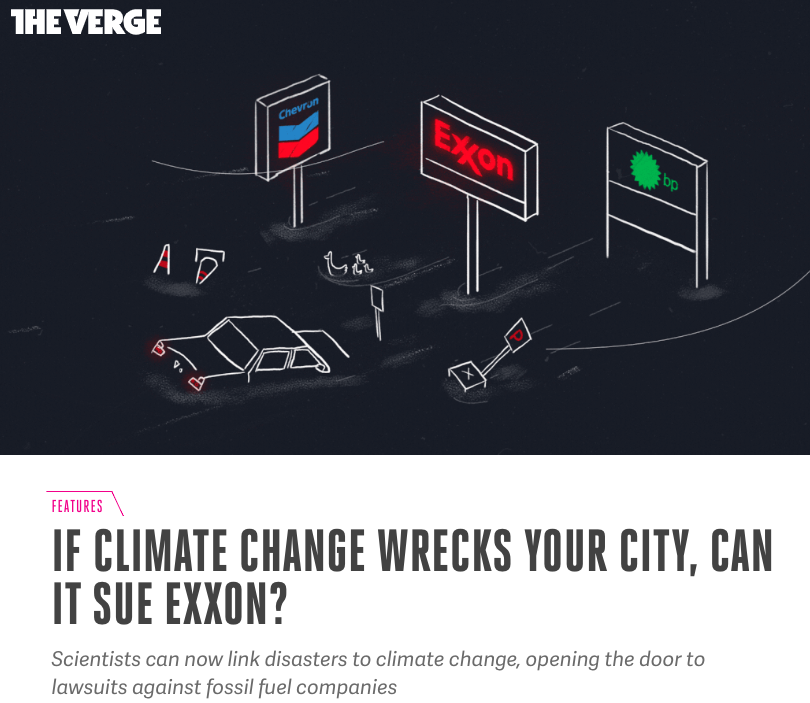 New York Times: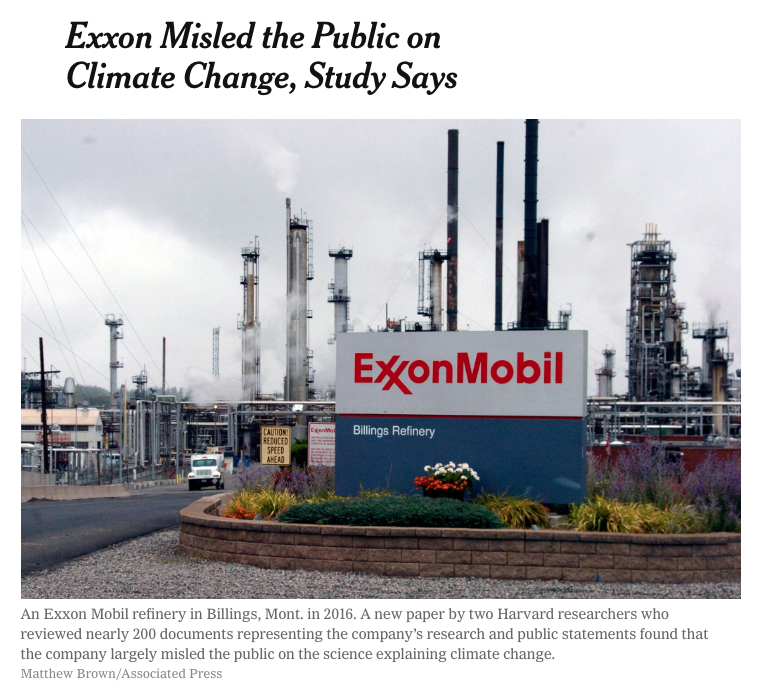 Washington Post: