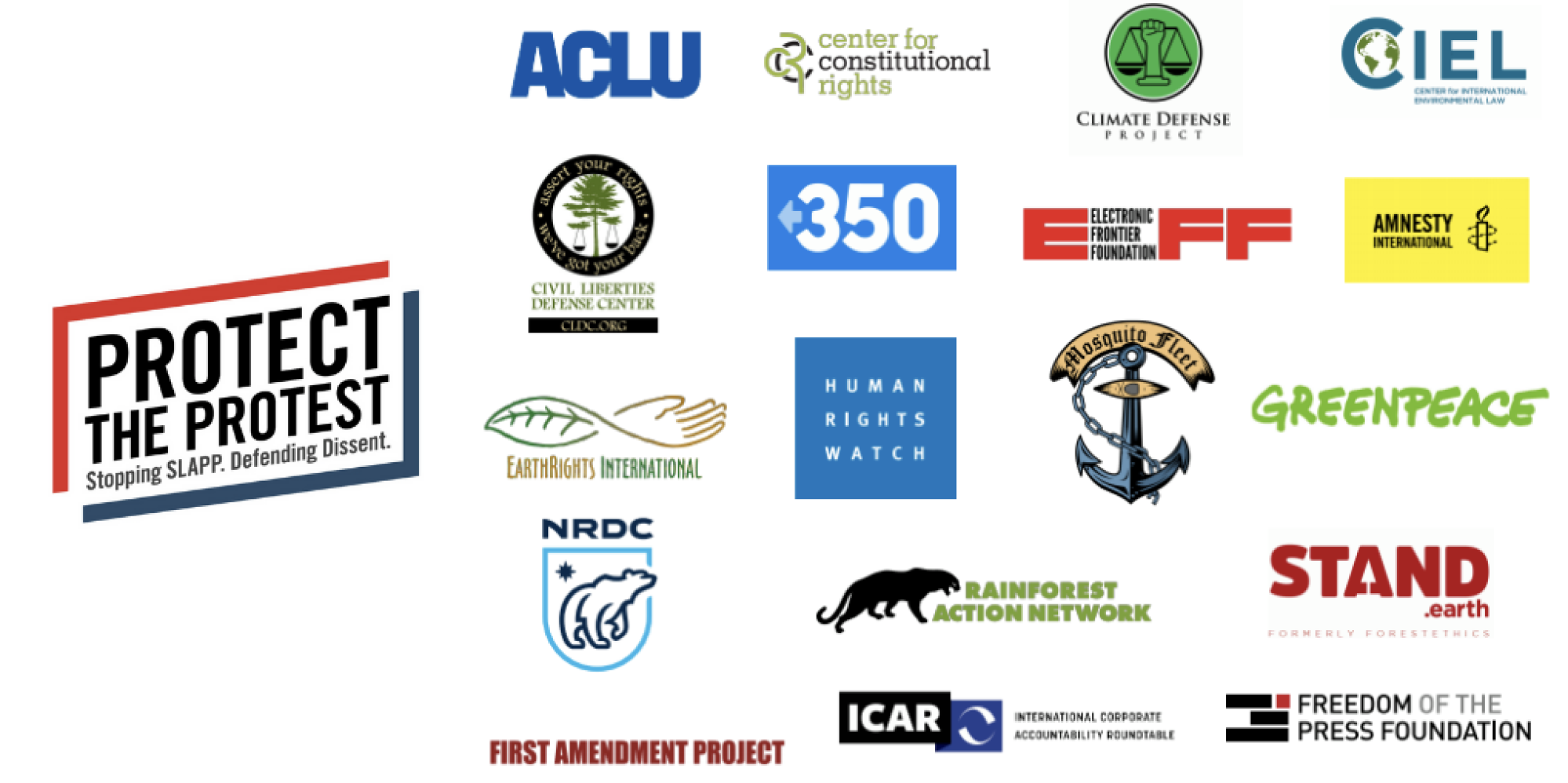 M+R was hired to be the communications hub of a newly formed coalition of organizations with a variety of missions (environment, global human rights, women's rights, and civil liberties). We were in charge of creating the campaign name, messaging, and integrated press and digital plan for the campaign's launch and beyond. And then we had the joy of carrying out the plan for the coalition.
The Protect the Protest Task Force fights the threat posed by strategic lawsuits against public participation (SLAPP suits). SLAPPs are civil lawsuits that silence the speech of advocates and are used as a means of harassing, intimidating, and draining the resources of those who speak truth to power.
In addition to building key reporter relationships, we worked with the Coalition to create events across the country on the day of the campaign launch. This included a rally in New York City, a roving billboard in Dallas, and a panel discussion on SLAPP suits in San Francisco hosted on a ship deck by the editor-in-chief of Mother Jones. As a result of months of relationship-building and engagement with media, we secured local and national coverage of these events and the official campaign launch in outlets like the Washington Post, Dallas Morning News, Fast Company, Salon, Associated Press, and Democracy Now. Outspoken icon Jane Fonda even tweeted about the campaign launch.