READ TIME: 3 minutes
This post was originally published on EveryAction's Thursday Thoughts blog.
As spring unfolds and the days get longer, many nonprofit supporters are ready for opportunities to show up—in person, virtually, or both!—and take action for your cause. What are some strategies for giving nonprofit volunteers a great experience and building your program?
After the infuriating SCOTUS decision to gut Roe in 2022, Planned Parenthood saw a huge desire from supporters to take direct action but a lot of confusion and hopelessness on what everyday people could actually do in addition to donating.
Enter: Planned Parenthood's National Volunteer Program (NVP)! From the summer to the end of the year in 2022, the program grew in size, scope, and influence—with lessons we can apply to nonprofit volunteer efforts of all kinds.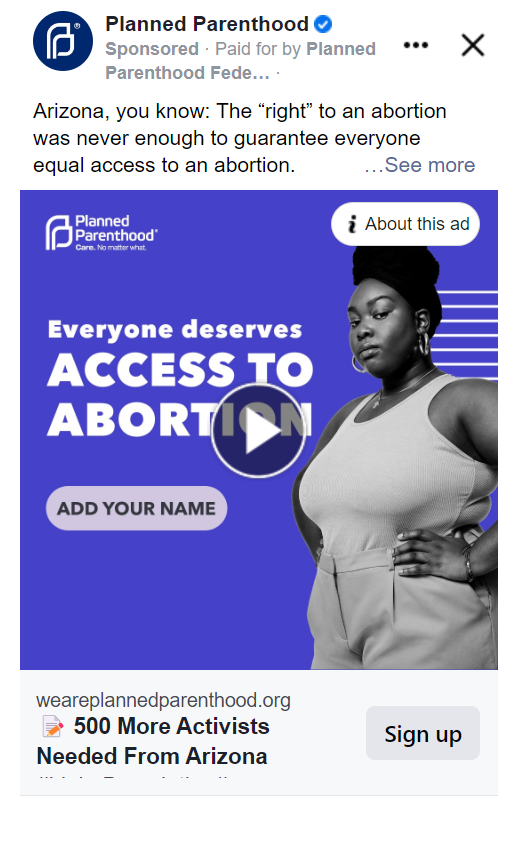 NVP focused on investing in and developing volunteers into leaders to keep momentum going around winning back abortion access. But volunteer leadership doesn't just show up out of thin air. The main feature that helps NVP find success in keeping supporters engaged is consistency—consistent programming, consistent staffing, and a consistent home for volunteers to have whenever our bodily autonomy is being attacked or when supporters want clear ways to take action to make abortion accessible for everyone.
Here are some key strategies NVP used:
Hosting weekly mobilization calls to welcome all volunteers into NVP and ensure people are getting plugged into immediate actions in less than 24 hours of event attendance.
Volunteers self-selecting into text banking, phone banking, social media, community mobilization, and/or storytelling. Each team has a weekly team call with multiple opportunities for volunteers to step up to be coaches for newer team members.
Peer-to-peer texting keeps people plugged into opportunities within each team and is a primary source of information for volunteers.
Running large Zoom calls for all volunteers to help deepen their understanding about abortion stigma, get skills-based training to become better storytellers or host teach-ins on their own, learn how to lobby, and participate in phone banks that support states at the local level to stop anti-abortion legislation.
Having volunteers lead calls, facilitate meetings, speak out about their own experiences, and have a sense of ownership over the success of their teams.
Organizer staffing and team management: Ensure there is a staffing team that can support your scaling volunteer program. An organizer is an essential part of a scalable snowflake model, and on average one organizer can manage 10-20 volunteer leaders, a volunteer leader can coordinate with an average of 5 volunteers, which can result in one organizer supporting a volunteer team size of 50-100 volunteers.
The upshot: this isn't a transactional relationship. The Planned Parenthood team has built a community that they nurture with content and skills. As a result, volunteers see the program as their home, in part because they are the ones leading it on a regular basis. Volunteers show up because they're growing as activists and finding a community that's proven will always be there. Which is a good thing—because the fight we're in is long, and we need everyone to do what they can.
————
M+R Senior Account Supervisor Marium Navid is a campaigner and strategist. She has spent the past 7 years working on various types of base building strategies, including working with Planned Parenthood's National Volunteer Program. She has experience working with labor unions, nonprofits, and think tanks across issue areas.
Sarika Kumar spearheaded Planned Parenthood's National Volunteer Program and has spent the past three years working to refine volunteer pathways at the federation to make room for supporters to meaningfully engage with reproductive rights work. Sarika brings expertise around volunteer leadership development through the context of national organizing.
P.S. While we have you, M+R would love to hear about your hopes and dreams and concerns and stuff. Click here to answer a few questions (and be entered to win a sweet Goldbelly gift certificate)!