For fundraisers, once December 31st passes by, it can seem like a 364-day slog back to that enchanted time of year when donors are jonesing to give. And…in the intervening time, some might be tempted to believe that another holiday will bring the same miraculous results wrapped up in a bow. Valentine's Day, Mother's Day, Father's Day, National Waffle Iron Day**…these Hallmark Holidays can pop up on the calendar like mirages in the desert. Parched for some meaningful fundraising hook, we stagger towards them, hoping to hit the jackpot with a successful fundraising campaign.
I get it! You're dang thirsty! But, alas, Hallmark Holidays just don't follow the same rules that New Year's Eve does. Wish they did, but…nope. They mostly just don't. But sometimes…they do. The trick is to get it right.
With that biting reality in mind, I've resurrected some 90s teen movie characters to help give your next Hallmark Holiday online fundraising campaign some direction…
– – – – – –
There is no magic transformation – If you have a fundraising appeal with no specific urgency or a weak case for giving, a Hallmark Holiday will not magically turn that ugly duckling into a swan.
The same rules for fundraising apply: If you already have a strong case for giving and a Hallmark Holiday gives you some added urgency, great! However, if you have no other reason to send an appeal other than someone at your organization asked what you're doing for Mother's Day, you might want to keep reading.
#90sMoviesMagic. She just took her glasses off, y'all!
– – – – – –
The underdog isn't going to win – If you want to promote a fundraising campaign on Valentine's Day or Mother's Day, you're going up against the big boys. When giant brands like Oreo or Dick's Sporting Goods are spending millions of dollars on tear-jerker Father's Day ads on TV and online, how are you going to compete? As Gwen Stefani would say, bidding for "Father's Day" in Google AdWords is hella expensive right now. Does your nonprofit have that kind of money or Google Grant? I mean, good for you if you do but it'd probably stretch a lot further with a less popular search term.
One of these people is apparently the underdog, but I don't know which!
– – – – – –
Just because everyone else is doing it, doesn't mean you necessarily should too – It can be tempting to want to send an appeal simply because your inbox is already filling with emails about Independence Day sales. Remember: Your supporters and donors believe in your mission and your work no matter the day. Whether it's the 4th of July or the 4th of May, follow the fundraising rules. The holiday is just gravy (or icing, depending on what you're into).
You do you
– – – – – –
I realize that I probably sound like the Grinch right now. It's not that I have no love for Hallmark Holidays or my father. I do! The fact is, though, I've also looked at the data. If you do decide to fundraise on one of these days, here are some final cold, hard, data-driven thoughts to keep in mind.
– – – – – –
Manage expectations! Not only your expectations but the expectations of your organization. As we mentioned, sending an appeal on Mother's Day may not perform any better than an appeal sent in May with no holiday hook. And getting traction beyond your supporter base requires a significant investment in organizational resources (see this darling example of a Valentine's Day campaign from the Children's Hospital of Los Angeles). So set realistic goals!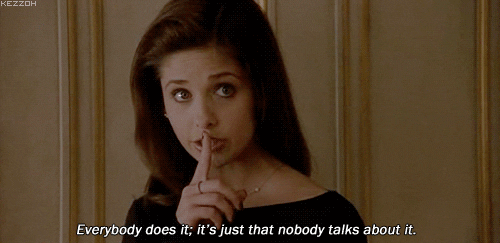 Don't have cruel intentions…or expectations
– – – – – –
Consider other holidays with a closer tie to your mission/work – Mother's Day may actually be the perfect tie-in if you work on child and maternal health issues. Otherwise you might want to consider other times of year that could work better for you (I'm looking at you, Arbor Day!).
Stand by for our Arbor Day Lab post next April. (Also, I just found my afternoon soundtrack)
– – – – – –
Use as a social media hook, start a conversation, engage your audience – If you must promote a holiday and you don't think fundraising will work well, consider an engagement opportunity instead. Ask a question, post an interesting stat or image and ask followers to caption it, comment on it, or share their stories.
Speaking of which…do you have other thoughts or lessons of your own on Hallmark Holidays and fundraising and/or how frustratingly few people of color starred in 1990s teen films? Put 'em in the burn book…I mean, comments…or tweet @mrcampaigns.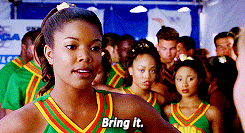 *BTW, if you're starting to ponder end-of-year fundraising, we also conveniently wrote a post that you'll want to check out after you read this…it's Christmas in June!
**National Waffle Iron Day = Totally a thing. Gee, do we dig waffles around here.