There is nothing like the heartbreak when your favorite band goes on tour, but you can't score tickets.
If you love nonprofit online data as much as we do (and you should, this stuff is very interesting and super useful), but you weren't able to attend yesterday's Nonprofit Technology Conference session previewing the soon-to-be-released 2017 M+R Benchmarks Study—our 11th!—you're probably feeling that heartbreak right now.
Well, we have good news, and we have better news.
The good news is, you can get a special sneak peek at some of the topline data from the Benchmarks Study right here, right now (there's certainly no other place we'd want to be). Check it out: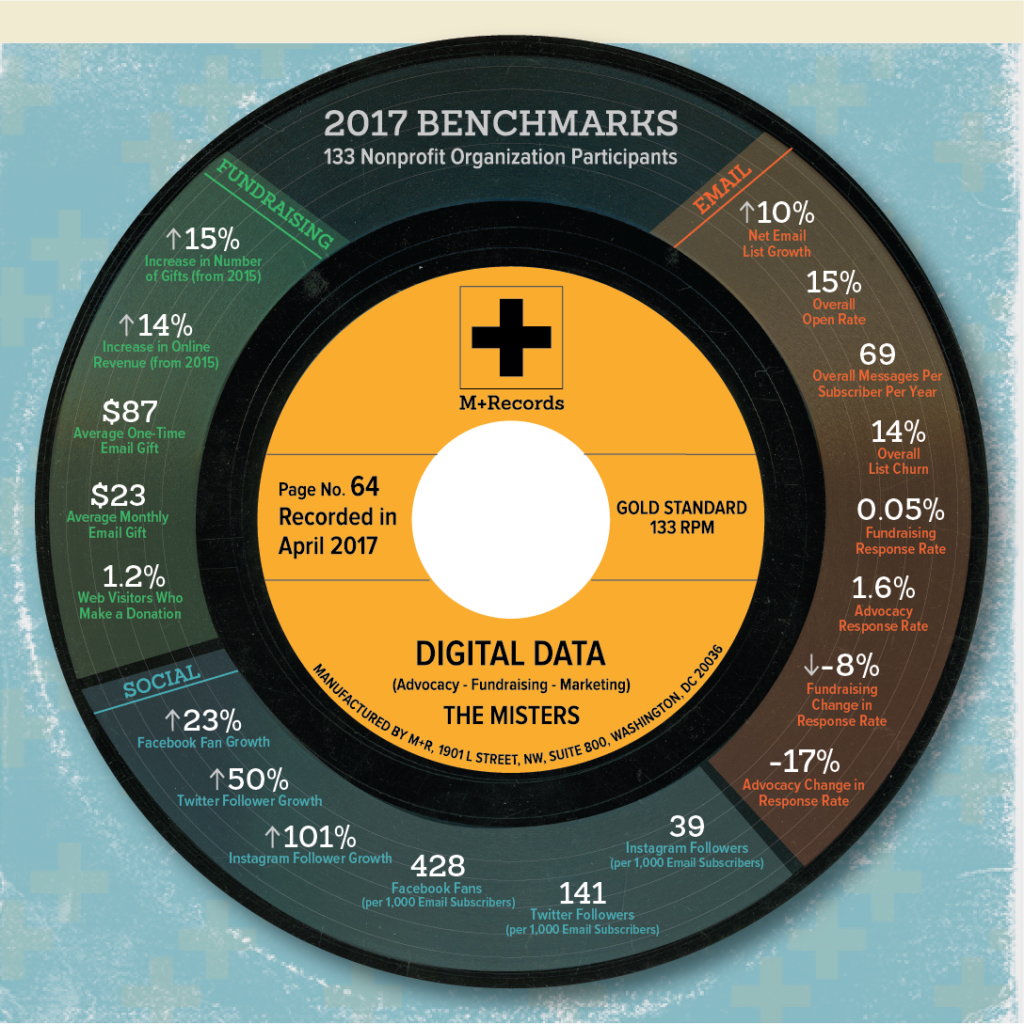 The better news: the complete 2017 M+R Benchmarks Study will be available on April 25, and it is going to totally rock. Sign up now and you'll be the first to know when our 11th(!) study drops.
Top-line data for email, social, fundraising, and more. Get your 2017 M+R Benchmarks Study sneak peek now: https://t.co/Z9INx7gpzR #nptech

— M+R (@MRCampaigns) March 24, 2017