M+R's Colin Holtz and Steve Daigneault are helping give storytelling tips to the New Organizing Institute online community! Check out their most recent tip here, and cross-posted below.
Storytelling can take your online campaign to the next level. But are you using stories effectively? Groups regularly add stories to email appeals. The online team at M+R Strategic Services decided to put stories to the test, and discovered that story-based email appeals often performed worse than fundraising emails without a story.
But not all story-based appeals fall short. Steve Daigneault and Colin Holtz, online strategists at M+R set out to figure out what was going on. And they found one core way to use stories effectively: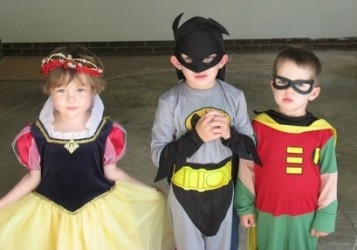 Make your supporter the hero of the story.
Steve and Colin found that there are two commonly used story types: stories that explain, and stories that compel.
1) Stories that explain tell the story of what your campaign or organization is accomplishing, and why you should be trusted with supporters' donations. But they don't motivate people to act.
2) Stories that compel put the supporter front and center, making each supporter the hero of a particular moment. More "Choose Your Own Adventure" than "The Great Gatsby," stories that compel offer people the chance to change the world, and compel people to take action.
Over the next few weeks, we'll dive into 8 questions you should ask yourself before writing your next email to make sure you're harnessing the power of stories effectively. And you can always check out the full findings from Steve and Colin's research in this recent paper they published on the findings of their research.
Steve Daigneault and Colin Holtz are online strategists at M+R Strategic Services and NOI community members
Photo from Flickr user grifray, shared under Creative Commons license