The year's winding down, which means everyone and their grandmother and their grandmother's consultant is counting down with their own variation of the classic 2013 best-of-the-year-in-review-greatest-hits-wrap-up-of-all-time. We love a good retro Billboard Hot 100-style countdown — and with so much to celebrate in 2013, we're jumping on the bandwagon with these greatest hits, complete with theme music.
Grab your eggnog and crank up the tunes to toast the most fun projects we did this year!

5. We partied like it's 1989.

As everyone knows, 1989 was the year the animated GIF was born — but 2013 was when it really came of age and plotted world domination.
This year, we helped our clients create some awesome animated GIFs, for everything from fancy new email headers, like this one from a WCS message about saving sharks:

…to premium promos, like these totally tubular HRC sunglasses: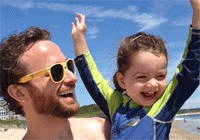 ..or polls like Easter Seals' "Lily Seal of the Year" contest: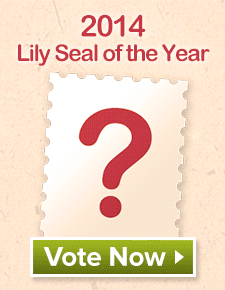 …and what GIF list would be complete without a dancing bear…or two!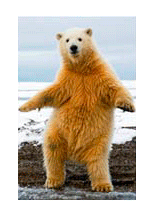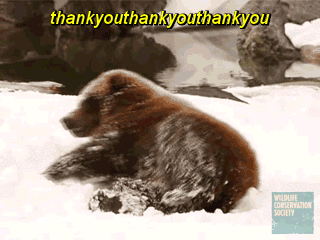 Save Our Environment celebrated a court case protecting polar bears, and the Wildlife Conservation Society just wanted to thank their supporters.
4. We had a secret meeting with the Obama campaign's online geniuses.

Back in February, our clients got an exclusive undercover treat: an invitation to a speakeasy party with key players on the Obama campaign's online team. It was a night to remember, complete with peanuts, bathtub gin and the straight dope on list segmentation — highlights here, no malarkey.
3. We made cartography cool again. As in not warm. Like, not globally warm. (Get it?)

The League of Conservation Voters has been rating our congressional leaders' environmental cred for over forty years! This year, we helped them go digital in a big way with a new Scorecard map that tracks the environmental scores for every congressional district all the way back to 1971. Check it for yourself and see how your representatives rank.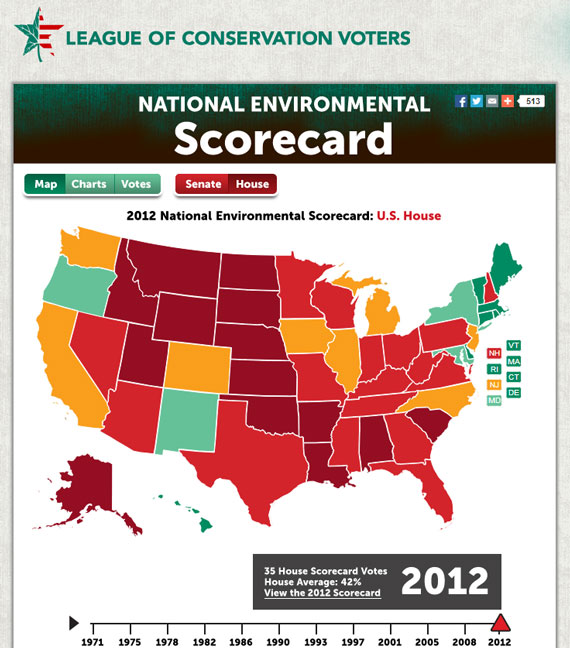 2. We learned the Truth about Chickens.

What the cluck? Did you know that modern chickens grow so huge and so fast that they can barely even stand up? I didn't – until we helped ASPCA get the Truth about Chickens out to the world: https://truthaboutchicken.org/. The best part? Nearly 150,000 people spoke up for more humane conditions for our feathered friends. And you know you're doing something right when your industry opponents get defensive and throw up a decoy site that's nearly identical to yours.
Here's ours: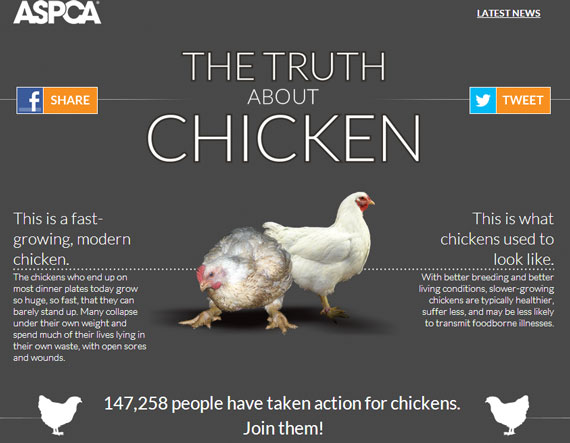 …and here's theirs: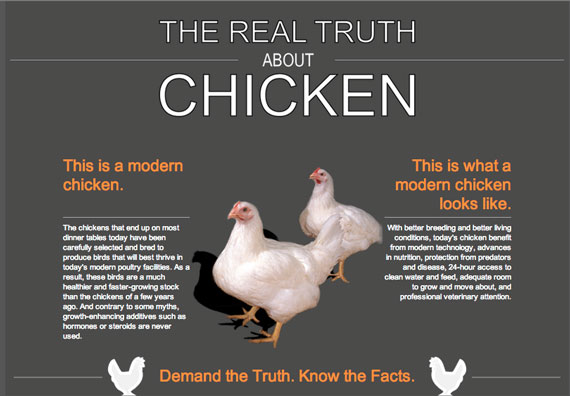 1. We won on marriage equality. Boom.

We're super proud we got the chance to work with HRC on the fight for marriage equality this year. We won big in a whole bunch of states including Rhode Island and Illinois — and even in Hawaii where this whole marriage equality thing started 20 years ago. All in all, it's got us saying, "Aloha, weddings!"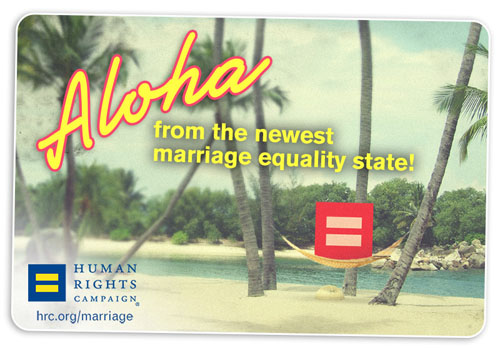 And in the lead up to the big Supreme Court oral arguments, we laid out the stakes in a Facebook image, which really seemed to catch on (100,000 shares!?!). And the second the HRC social team turned the internet red with a brilliant Facebook promotion, we jumped in to help fan the flames with a limited edition sticker offer. And then we capped it off with a cool infographic reliving the magic.
And if that wasn't GIFtastic enough for you, we broke down the story of marriage and the Court in its full animated glory right here on Research Labs.
Keep your feet on the ground and keep reaching for the stars!
As you anxiously watch the money roll-in from year-end fundraising, there's one essential chart from our 2013 Benchmarks Supplement to keep in mind: