Read time: 5 minutes
We've said it before and we'll say it again: December is for two things: cooking great big extravagant feasts, and using every tool at our disposal to raise money. And if you'll allow us to continue the metaphor (who doesn't love an extended food metaphor!? it's like the long stretchy mozzarella of metaphors), it's also a time for testing some new ingredients. The best spreads include a mix of traditional family dishes alongside those tasty-looking recipes you've pinned all year.
This end-of-year, our ads team chefs served fan favorites like matches and deadline-heavy creative. But it was the experimental tools, tactics, and techniques below that helped us collectively raise a sweet $17 million for our ads clients in December. *chef's kiss*
If you missed our main end-of-year fundraising findings feast, it's here for your consumption.
1. Charismatic Countdowns, World Wildlife Fund & National Geographic Society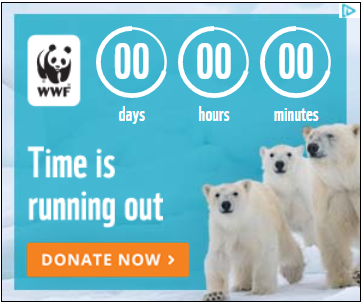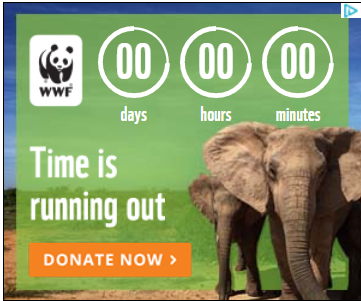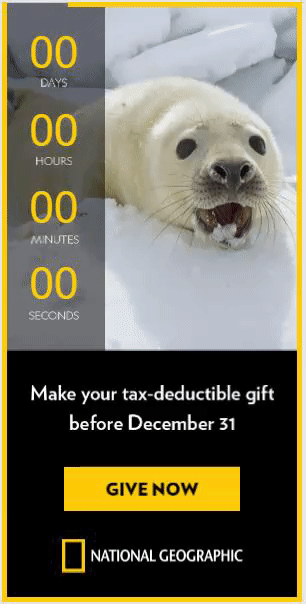 World Wildlife Fund and The National Geographic Society ran these animated rich media ads across Yahoo display, which featured countdowns to midnight on December 31. These ads also showcased charismatic megafauna, like elephants, polar bears, and seals.
"As we got closer to end-of-year, we were hoping to find a way to adapt some of the great imagery we had already available to us, and ramp up the urgency within the content. Rich media enabled us to give a countdown in real time, and the deadline concepts ended up being top performers."
– Conor Amrien, Digital Ads Manager
2. Rich Storytelling Experiences, Planned Parenthood & National Geographic Society
"Rich media is such an exciting way to highlight video content and Planned Parenthood's rich media ads were no exception. We focused on telling compelling, timely stories while also highlighting the importance of our end-of-year fundraising match, and the combination was a winning strategy."
– Amanda Person, Senior Creative Project Manager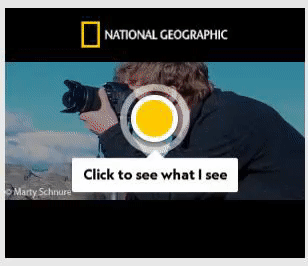 Rich media also allows for interactive, clickable ads that invite viewers to see the world (literally!) through a National Geographic Explorer's lens.
"With our year-end ads, we really wanted to create experiences where people could interact with the brand more. Our explorer ad was one of our top drivers of revenue and was ROAS-positive in the end."
– Olivia Pescatore, Senior Digital Ads Manager
3. QR Codes: The Great Comeback Story, Dave Thomas Foundation for Adoption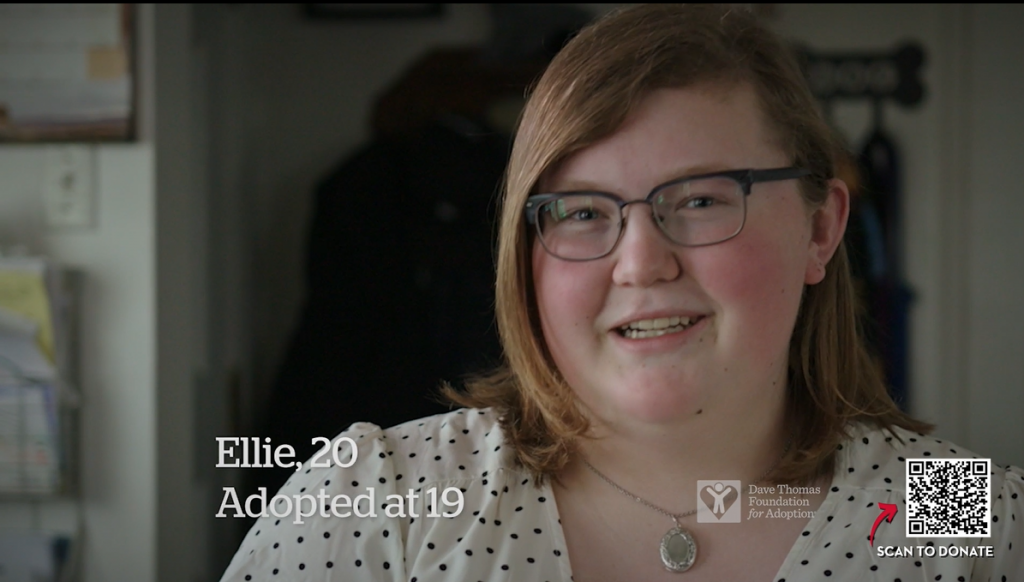 Once relegated to the "Style Over Substance" category, QR codes have become staples of the pandemic restaurant experience. Now, they're continuing their comeback tour with placements in Connected Television (CTV). 
"The Dave Thomas Foundation for Adoption piloted the use of CTV ads from October through December to reach a broader audience and raise awareness about the urgent need for foster care adoption in the United States. Halfway through our test, we added QR codes to our ads to help drive more people to the site. The result was over 3,000 new site visits in December and over 500 directly from the QR code."
– Olivia Pescatore, Senior Digital Ads Manager
4. New ways to engage, USA for UNHCR & World Wildlife Fund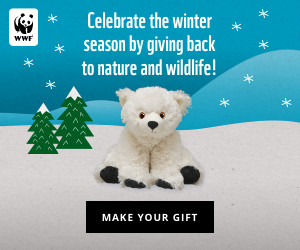 As we continue to see our traditional acquisition channels struggling with privacy restrictions, we constantly need to find new ways to engage with potential donors. Sharethrough offered just that. A unique, simple, yet effective way to promote our brand and the need for giving. 
Sharethrough is a display exchange that we ran through our partners at Yahoo, focused on user experience and delivering additional inventory. It leverages Yahoo's targeting and data and matches the display ad format based on the user experience. Typically, Sharethrough sees 2x higher clickthrough rates and 2.5x higher ad comprehension than traditional display.
World Wildlife Fund also wanted to try out a new display partner for their Online Gift Center program and turned to one we're all already familiar with: Amazon. Amazon offered both managed and self-service packages and offered the opportunity to leverage their extensive eCommerce data. Unique audience segments included Gift Givers, In-Market for Children's Gifts, and In-Market for Stuffed Animals & Plush Toys.
"This was a great way for us to explore a new acquisition channel and reach new audiences through a robust mix of targeting options."
– Amanda Saiewitz, Senior Digital Ads Manager
5. Bylines for Bees, Natural Resources Defense Council
NRDC began running native ads through StackAdapt in September and continued running them through EOY as a supplement to fundraising strategies. This was a great opportunity to connect with current and prospective donors, and get them to engage with NRDC's content during a period of high traffic. Native ads helped drive additional traffic and future donors to NRDC's website.
"Native ads were really a way of showcasing a lot of the amazing content NRDC is already producing, and to increase interaction with their overall brand."
– Conor Amrien, Digital Ads Manager
6. Podcasting, Planned Parenthood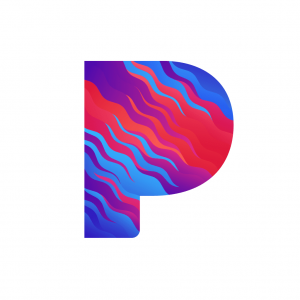 When you're trying to bring more guests to the dinner table, you have to meet people where they're at. Planned Parenthood launched audio and podcast ads on Pandora and Stitcher, targeting liberal women ages 18-44. To reach this group, we advertised on Call Your Girlfriend, Rachel Maddow, Unladylike, Jameela Jamil, Cameron Esposito, and more. 
"Heading into our end-of-year fundraising campaign, we explored channels that would help us identify and connect with new, engaged audiences. We thought it was a great opportunity to try podcasts since it's a growing platform that reaches an audience we haven't tapped into before. We were extremely excited by the results and found that listeners were not only engaging with our content, but they were taking action and donating as well."
– Kristen Witkin, Vice President  
———
If this seems like your kind of cooking, our ads team is hiring!
Related Links: