Read time: 3 minutes
The understatement of the year: this election season is like no other. And many of the drivers of chaos, confusion, and anxiety—the need for social distancing, widespread voter suppression, the outrageous attacks on the USPS—point to the same conclusion: voting by mail (VBM) will be where many elections are won or lost. 
The increased importance of VBM complicates traditional voter outreach strategy and messaging. For many voters, there is a whole new set of instructions, deadlines, and process to understand, and essential questions about whether their vote will actually be counted. 
We talked a bit about adding VBM ads to your existing electoral strategy here. Whether you've already begun this outreach or are just getting started, we've taken a close look at some of the most powerful VBM creative on the internet and broken down three ways to make sure your VBM ads deliver (get it?) results this election. While our focus is on some of our favorite advertising approaches, the most effective VBM efforts will include messaging across channels, including email, social media, SMS, and more.
Highlight Key Dates Throughout the Ad
This Kentucky vote-by-mail ad from the McGrath campaign highlights the July 23 primary date throughout the ad, using both text and visual cues to remind the viewer of the primary date.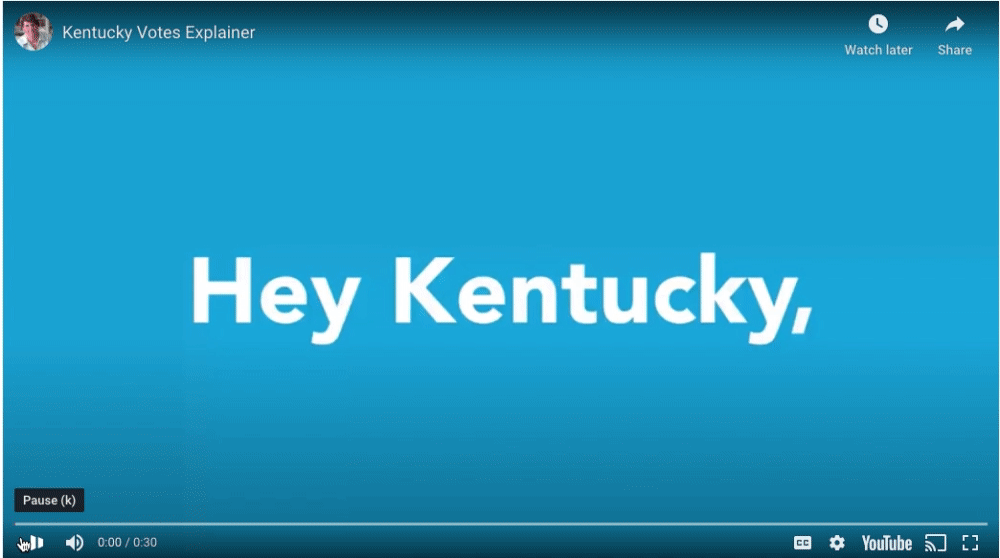 If there are key deadlines for requesting a ballot or postmarking it, make sure to include those in all of your communication with voters about VBM. As those deadlines approach, ensure that you are highlighting it prominently across all of your assets.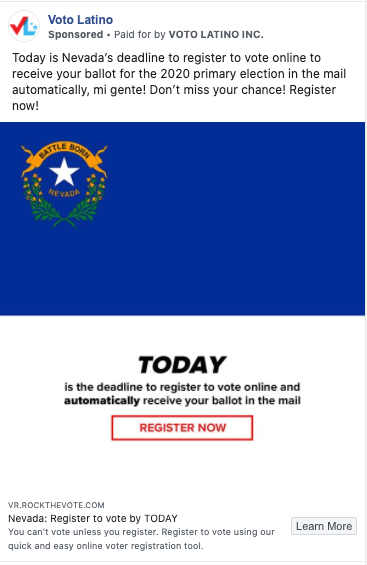 Educate Voters on the Process
Although adoption of vote-by-mail by states across the country has increased (with many implementing no-excuse absentee voting options), the vast majority of voters have never voted by mail. In recent elections, in-person voting still made up the majority of the ballots cast leading up to the election.
As safe, fair access to voting becomes more and more important, we can't assume that even our most reliable voters have the tools they need to vote by mail. And that's without worrying about dedicated, well-funded efforts to misinform the public about the election.  
Which raises the question, how do we convey a lot of (important!) information, in a way that's easily digestible, in a very crowded landscape? With only fractions of a second to capture peoples' attention, we've found that explicitly breaking down the steps in a 1-2-3-4 process can be effective and engaging: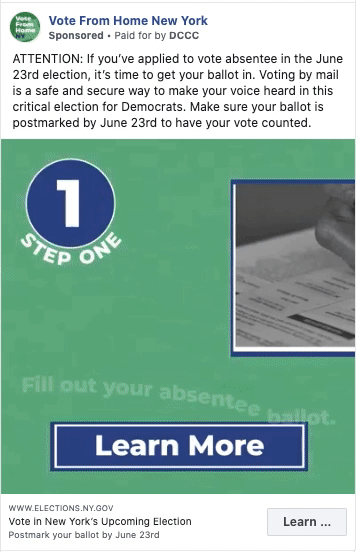 Another tactic that's been particularly effective is mirroring: creative that shows another person completing their form. Our brains are wired to imitate others, and when we see someone doing something, we instinctively want to follow suit. If nothing else, watching someone complete the process of applying to VBM or filling out their mail-in ballot can help demystify an unfamiliar process.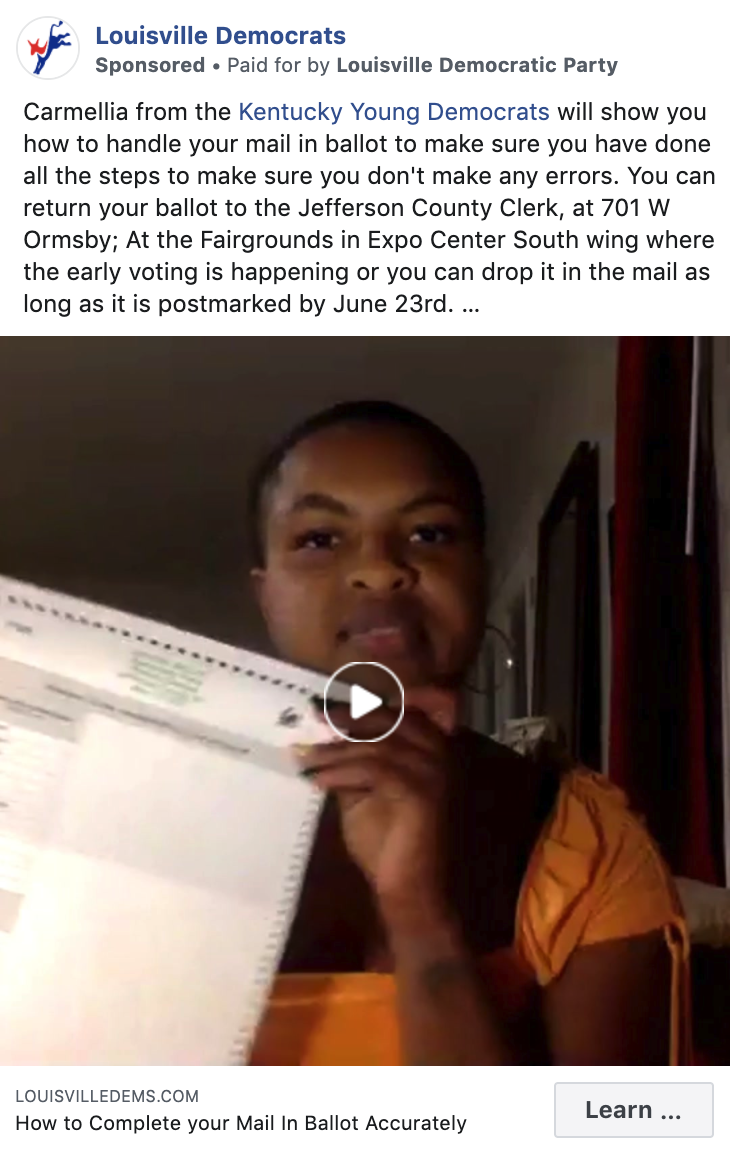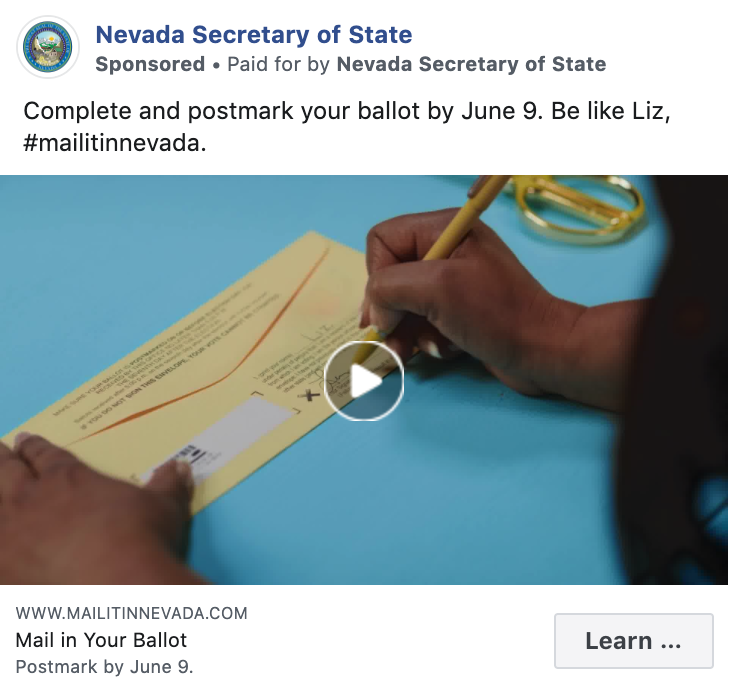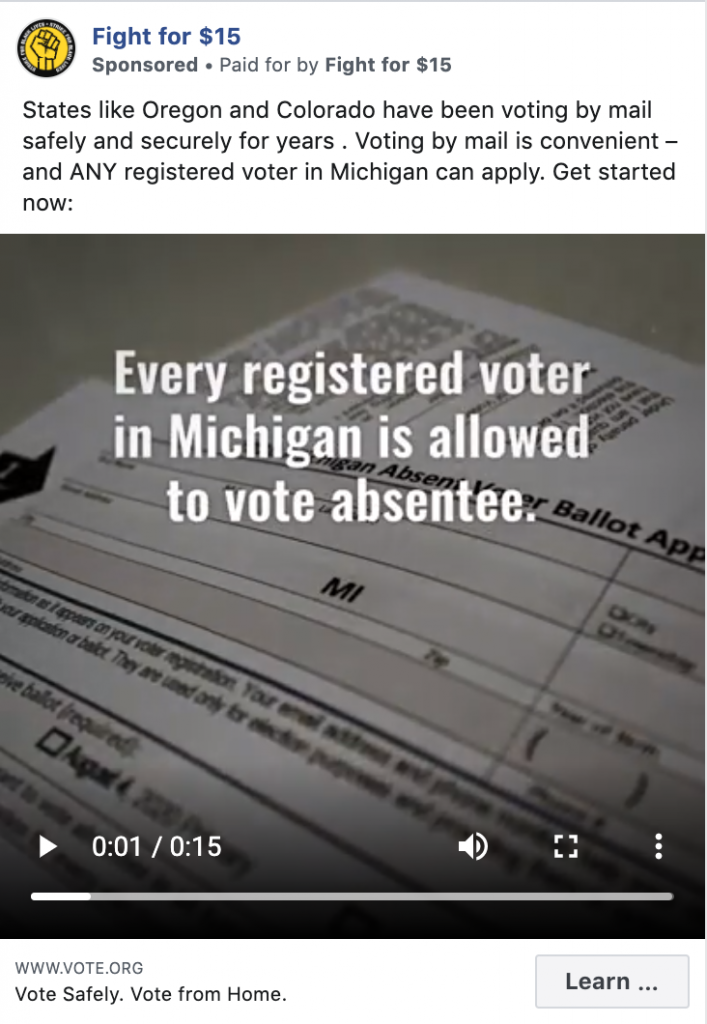 Keep It Simple:
Above all, effective VBM creative should be simple. Just like with any ad, you've got mere milliseconds to stop the scroll and make your case. If it's not immediately obvious what your ad is about, you'll lose eyeballs (and maybe even votes). It's why we're not surprised at all to see mailboxes big and small grace some of our favorite VBM creative.
Simple and boring are not synonyms, though!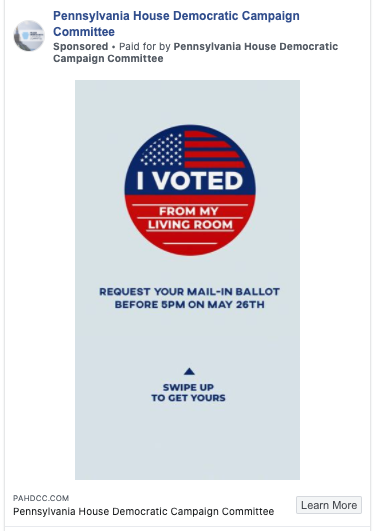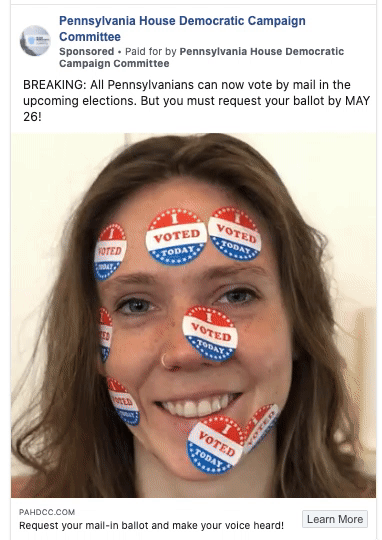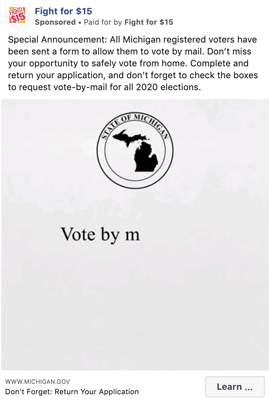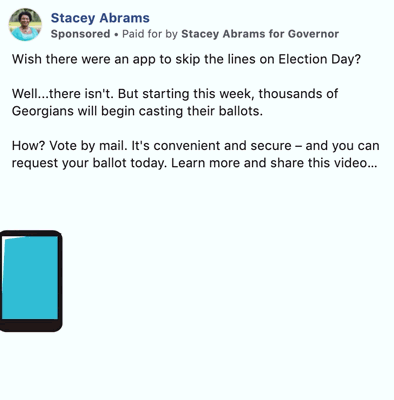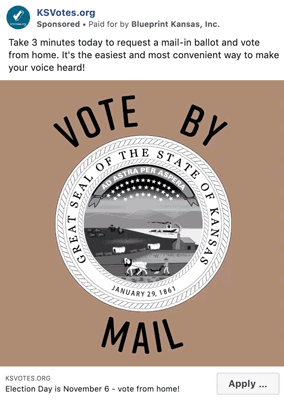 Have you seen a VBM ad you've really loved? Send it our way—we <3 swooning over great creative. 
Are there other questions you're pondering as we head into the final stretch of this wild election? Send 'em our way, too! From ads strategies to creative inspiration to organizing tips and tricks, we've likely got something up our sleeves to help you out.
—————
Gwen is the Creative Director here at M+R. When she's not scheming up new campaigns or writing dazzling copy, she's kicking it with her pug Frankie. You can reach her at gemmons@mrss.com.
Sofia is a Media Director on our digital ads team. When she's not deep diving into the best GOTV or persuasion strategy to reach voters, she's hanging out with her cat Bella or exploring and plotting her post-COVID travel plans. You can reach her at sbennett@mrss.com.
Related Links: