Read Time: 6 minutes
The 90s were an awkward time to come of age. Some truly cringeworthy styles proliferated—extremely wide-legged jeans, glitter-filled Bath and Body Works products, and endless, endless scrunchies. It was in this milieu of questionable taste that digital display ads were born. 
Display ads made their big debut on ~the World Wide Web~ in 1994, setting in motion a completely new way to communicate with existing and potential fans, customers, and, yes, donors and supporters.
This right here is the very first display ad:

Honestly? It's not that bad. Not great, but certainly less embarrassing than 99.8% of all my AIM away messages. 
A lot has happened since that first rainbow-licious ad. Display ads have gone through a flash phase, a very-ill-advised pop up phase, and that inexplicable moment where every ad touted "One Weird Trick to Fix Your Mortgage and Perm Your Hair. Chiropractors HATE this!" 
Along with the proliferation of ads across just about every website we visit on our desktops, tablets, and phones has come ad blocking technology, which means we're working harder than ever before to get eyeballs on our message. 
And just as we're no longer sporting The Rachel or trotting out our neon windbreaker tracksuits, display ads have matured too, and adapted to the many, many developments in ad tech, consumer interest, and marketing tactics. Let's take a look at where display ads are at, 25 years after that first banner…and where they're headed next.
Moving to Mobile
Apple screen time reminders be damned: we're all looking at our phones more often. Our 2019 Benchmarks Study found that mobile devices accounted for 48% of all traffic to nonprofit websites (compared to 44% coming in through desktops). Mobile conversion rates have some catching up to do, but the growth of mobile traffic reflects a growing trend in Internet usage as a whole. There's a good chance you are reading this on your phone right now. 
So our creative strategy for display ads has shifted dramatically, and will continue to evolve. Invariably when we're concepting and designing display ads for our clients, we're thinking about the mobile experience first. That means we're answering two big questions:
Question 1: How can we make sure this concept visually pops on a tiny screen? Vivid, rich colors and imagery that is evocative (but not so detailed that it can get lost in a smaller format) can help here. We're also experimenting with somewhat unexpected or unconventional angles to catch a viewer off guard or show them a (literal) new way of seeing a client's issue. 
I love this example from WWF because it combines all three of these tactics into one showstopper of an ad: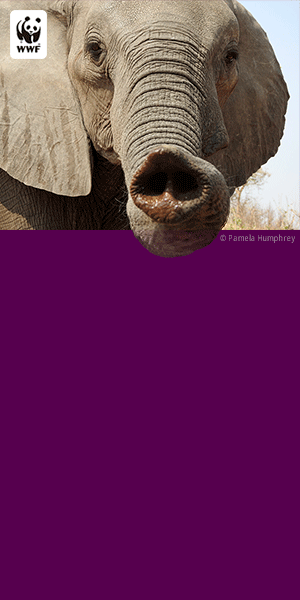 Question 2: Knowing that most ads on mobile are seen and recognized in just 0.4 seconds (not a typo!), how are we telling our story and making our case efficiently and effectively? As digital marketers, we're used to short attention spans. But people's attention spans on mobile are infinitesimal. 
So even though display ads aren't held to the same restrictions as Facebook or Instagram ads when it comes to text overlays, we can't rely on copy alone to tell the story or set the tone. Gripping visuals, sharply focused design, and rich media animation must do that work. 
In this example from USA for UNHCR, I don't need to add lines and lines of copy to tell you that refugees like this little girl are cold, they're at the end of their rope, and they're in need of assistance—fast. This image, coupled with the snow animation we added, tells you all you need to know, in fractions of a second.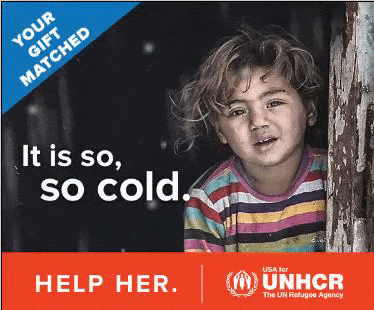 We've seen a lot of promise with HTML5 ads like the USA for UNHCR example above, or the UNHCR Canada examples below. HTML5 ads give our clients the ability to run more sophisticated creative that looks as good on mobile devices as it does on desktop. In head-to-head testing, we've found HTML5 display ads don't just look pretty—they convert. HTML5 ads yielded a lower cost per donor and a higher ROAS compared to their static or animated brethren. 
Pretty Personal
The beauty of display ads is that we can communicate with our audience across the Internet. This allows us to tell our story consistently and constantly in a way we just can't do with social ad formats. Think about it: With display ads, we can reach people as they're browsing the news in the morning…doing some online shopping during their lunch break…or finding the perfect recipe to make for dinner. Throughout someone's day, no matter where they're going online, display ads allow us to be right there with them, communicating our story and making our ask morning, noon, and night.
Display ads also afford us creative opportunities social ads don't (yet). Dynamic personalization is one of them—and it's a favorite tactic of ours to capture peoples' attention, speak to the heart, and deliver a call to action that feels tailor-made to that individual.
Take this UNHCR Canada example. Using HTML5 and a weather API, we were able to customize the ad to the viewer's actual weather. The message? If you think it's cold where you are, imagine braving the wintry weather with just a hoodie and a blanket.

Interestingly Interactive
The last (and IMO the most exciting) display ad trend we're working with is the ability to make them more engaging. I alluded to the threat of ad blockers earlier. Those aren't going away. So the goal with every display ad we create at M+R is to make an ad that's worth peoples' time and attention: Something they don't want to block. Something they want to spend a few extra milliseconds looking at. And yes, obviously, something they want to click on and donate or take action on in some way. That part's important, too.
For Oceana, we wanted to show the grisly reality facing dolphins, without being overly gory and sensationalistic. Pairing a heartbreaking photo with a content warning and countdown clock allowed us to build suspense, prepare viewers for what was to come, and bring them up close and personal with the threats to dolphins' survival.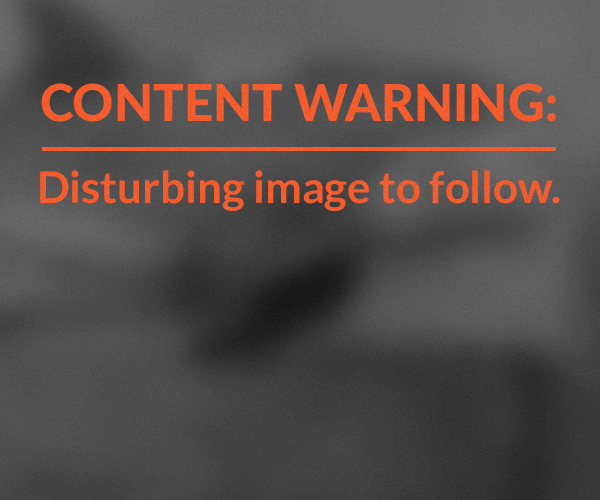 As we continue to build effective, impactful ads for our nonprofit clients, we're taking inspiration from our for-profit counterparts who are creating display ads you can actually interact with, whether it's through a simple swipe…

…or assembling the whole darn ad yourself. 
These are the ads you want to look at, click through, even tell your friends about. And these are the kinds of ads we want to run for nonprofits in order to stay competitive in a world where demands for peoples' attention to buy, click, and donate are exponentially increasing as attention spans whittle away.
In the coming months, turn off those ad blockers and keep an eye out for M+R clients' display ads to see how we're using interactive features to better tell our clients' stories and win them more donors, supporters, and action takers. 
——————
When Gwen's not scheming up new campaigns or writing dazzling copy, she's kicking it with her pug Frankie. You can reach her at gemmons@mrss.com.
Related Links