Read time: 4 minutes
Like many dads, I am highly susceptible to Tool Envy. I see a window washer working with some sort of fancy telescoping squeegee, and I want one. I can neither spell nor pronounce sphygmomanometer, but every time I'm sitting in a doctor's office I have an urge to take one home. I won't even tell you about the hours I have spent watching YouTube videos and coveting a 3-D printer like Gollum with a ring.
So when I spot a tool that has real, honest-to-goodness usefulness, it's irresistible. That's how I felt the first time I got a demo for Scout Quest, the dashboard my M+R colleagues developed to leverage data to enhance mail programs and help with things like deliverability, reactivation, and mid-level donor upgrades.
Super useful email applications. A lovely interface. So the scheming began immediately — how to put this robust, flexible, and super useful data set to use for ads.
Here are six ways we recommend using your Scout Quest data for ads. And the best part is if you're already signed up for Scout Quest, there's no additional cost.
The first option is the simplest: use Scout Quest to help you identify your highest quality email addresses so you can really target ads.

Showing your most responsive people ads can increase their donation rate even more than reaching them in just one channel – and precise targeting allows you to use your budget where it will have the best results. For instance, Oxfam America saw a 180% lift in monthly revenue by rolling out mid-level strategies from email across ads as well. Just upload their information into Meta, Google, or your DSP of choice, and target them as a custom audience. Do that to ensure that you are reaching active donors who you can't email anymore, or get an additional mid-level upgrade ask out to your top prospects!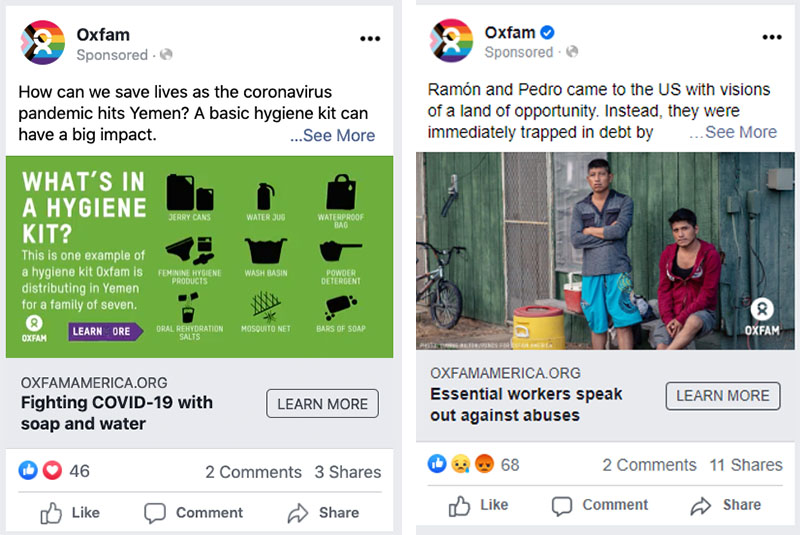 Run specialized cultivation ads to inactives. If your list hygiene practices means suppressing inactives (and it should), you still want to reach them, somehow. Ads make the most sense, but you'll still want to further refine that file. Scout Quest helps you find the folks that are most likely to re-engage and then you can run cultivation ads to those inactives in tandem with an email reactivation series. In some ad campaigns we've seen CPAs 80% lower for re-activating previous subscribers compared to the cost of finding a new email subscriber!
Once you've uploaded Scout Quest audiences into your ad platform, the next step is also very straightforward: Use those audiences to create your own lookalikes based on your super users and test them against other targeting options. Custom-built lookalikes are one of the best ways to build an advanced targeting option, and Scout Quest provides you with a lot of options for a seed audience to test out various lookalike versions.
Use Scout Quest and ads to re-activate unsubscribes. Depending on your CRM's rules and your own privacy settings, you can consider taking the list of unsubscribes who Scout Quest identifies as donors to other orgs and target ads encouraging them to opt back in.

Remember that on Google it's possible to add your Scout Quest audiences as observation audiences so you can track how they perform on paid search, or even target them with a bid multiplier. This enables Google to prioritize these audiences without limiting your ad reach!
Of course, if you want even MORE targeting options, you can go the paid route by opting into the Scout Quest Advertising Audiences Tier to leverage co-op data to find truly new audiences — without giving up your donors to other groups. With this option, you can advertise to high-propensity audiences that are modeled off of all the monthly donors in the co-op, or higher dollar donors from all the groups in the co-op, or even sector-specific breakouts.
Scout Quest data can be leveraged across advertising channels to support what you are doing in email: recruiting, converting, and retaining supporters.
If all this is lighting up your strategic imagination — or even just triggering your own Tool Envy — we'd love to help you find ways to put Scout Quest to use for your email, ads, and other digital channels. Reach out to your M+R team or the Scout Quest team to learn more and get started!
____
Matt Derby, Partner, has spent 15 years at M+R working with organizations like World Wildlife Fund, the UN Refugee Agency (UNHCR), Service Employees International Union (SEIU), Children's Hospital of Los Angeles, and Amnesty International USA to build advertising programs, break fundraising records, develop online campaigns, and enact real change. He is certified in Google, Microsoft, Facebook, and Yahoo advertising technologies, as well as in various ad and digital tech like Google Tag Manager and Analytics.