Read time: 6 minutes
In anticipation of uncertain election results and in an attempt to reduce confusion/abuse on the platform, Facebook made an announcement Wednesday evening that pierced through the hearts of nonprofit and progressive advertisers everywhere. We felt it with you, friends.
Facebook will temporarily stop running all social issue, electoral or political ads in the US after the polls close on November 3 for an undetermined amount of time. 
And as many of us are painfully aware, Facebook's "social issues" includes ads related to an extremely broad set of categories, requiring numerous nonprofits—including many who are apolitical tax-deductible 501(c)3s—to apply a "Paid For by" disclaimer in order to fundraise or find supporters for their causes. So to repeat: All ads that use this "Paid for by" disclaimer will be automatically disabled after the polls close on November 3. 
But for how long? Facebook has only stated "We will notify advertisers when this policy is lifted."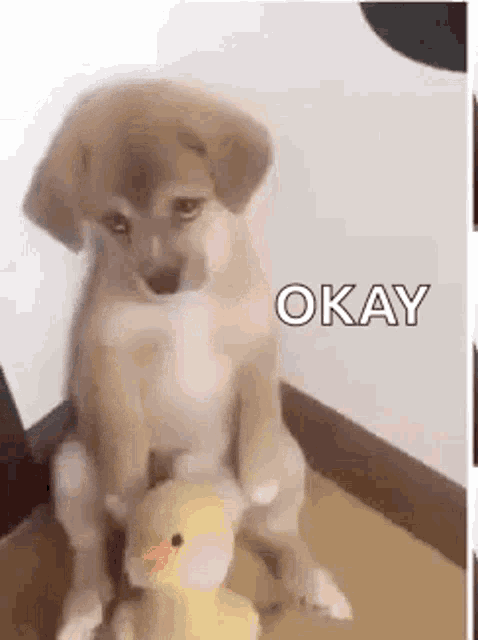 Of course, nonprofits raise a significant portion of their annual giving for the entire year during November and December. That means that the consequences of the ban are especially serious because of the time of year: organizations will not be able to use ads on one of the largest platforms to reach supporters and raise money for everything from emergency relief for children and families across the world, to protecting endangered wildlife and land, to making sure local food banks are stocked for the holidays. Not to mention cutting off groups who are trying to run ads to count every vote, protect our democracy, and hold the line!
This news of the ban comes, somewhat unsurprisingly, just a month after Facebook's restriction period ahead of the election was shared. This new ban is in addition to the current restriction policy, which is still in effect and unchanged:  
From October 27–November 3, advertisers that use a "Paid for by" disclaimer (for any social issue, electoral, or political ads), won't be able to create and run new ads in this time frame.

As long as ads have been live and received an impression prior to October 27, changes to budget, bids, and targeting will be allowed. But we can't tweak content in creative, landing pages, change placements or optimization.
We are not expecting Facebook to lift the policy until a clear winner is announced and accepted. Our most optimistic estimate is that this ban lasts for 2 weeks until Nov 14, but it could extend even longer through crucial periods like Giving Tuesday or even into the final weeks of December.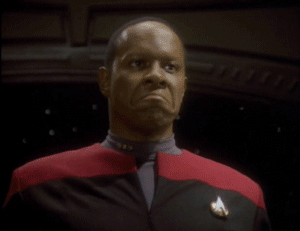 Deep breaths. Listen, if 2020 has taught us anything, it's that we're adaptable and resilient. 
If you are a non-political organization, here is what we suggest you do:
1. Try to run without the "Paid for by" disclaimer.
This option is primarily for all you c3s out there. For 501(c)4s and other more political-adjacent orgs skip right down to #2. It's also worth noting another recent change to the disclaimer, which moved the disclaimer checkbox from the ad level to the campaign level. 
As early as possible (ideally ahead of 10/26 before the restriction period begins), try to clone any existing Facebook campaigns without applying the checkbox for the disclaimer and move it through reviews. ::

maybe have a stress ball or like some chamomile tea nearby, too

::

Focus on ads more likely to get approved as "not political" (ie. using only institutional language or simply focus on your brand logo with an ask). Ideally, these would be more "evergreen" asks so they can be applicable regardless of election outcomes.

If you can get ads live without the disclaimer, we'd suggest not editing these during the restriction period: any creative or placement changes could trigger another review.

2. If your organization is unable to run without the "Paid for by" disclaimer after 11/3, consider other advertising platforms.
The good news is that you'll still be able to run ads up until election day. Same guidance as above applies for the restriction period: as early as possible, aim to get your ads up by 10/26 with messaging that will remain relevant through 11/3.
After 11/3, to effectively reach audiences and have ads up and running during this time, we are recommending that organizations who are not already on other advertising channels look to Google as the next best platform with YouTube ads. Keep in mind, Google has their own set of ad policy limitations and you can read up on what we had to say about those here. 
For Fundraising, utilize YouTube's

skippable in-stream format

for a cost-effective way to get your video ads in front of users, along with being able to optimize toward conversions with a pixel in place.

Tips:

Videos should include a clear call to action and hook viewers within the first 5 seconds, ideally. And make sure you remove TV screens as those won't allow for users to click through! 

For Email Acquisition, Google recently launched a new product called

TrueView for Action

, where users can fill out a form directly from the platform. We've been really impressed with this product in our early pilots over the last year and have been seeing competitive CPAs compared to campaigns run on Facebook/Instagram.

Note:

This product does require getting in touch with a Google sales representative if you have spent less than $50,000 lifetime in your Google ads account. 
3. Plan now to rely on your other channels more heavily and in new ways.
Advertising certainly helps get your message out far and wide, but it's one of many tools in your kit, and this year you'll need all of them. Here are a few ideas to start thinking about with your team:
Add another email appeal into your mix to mitigate lost ad revenue.

Try being transparent by including messaging about how Facebook has cut off ads during a truly critical period. It adds an additional "why now" to your case for giving.

Boost your Facebook organic reach by asking supporters—particularly celebrities and influencers—to like, comment on, share your posts, and

launch Facebook Fundraisers

.
Friends, this is all a very big deal. We're here to help tackle it and will post news as we get it on our blog. And, we welcome your ideas as well. Feel free to @ us on Facebook, Twitter, or Instagram, and we'll get through this together.
————
Becca Marcus is a Vice President, based out of New York City, working on Advertising. Outside of Facebook policy, she has many thoughts and feelings about bagels, 90s sci-fi TV, and cats. You can email her at bmarcus@mrss.com.
Related Links: