Read time: 8 minutes
The presidential debates begin tomorrow. And while you may or may not be emotionally ready, you can still be prepared to leverage this moment to drive awareness to the urgency of your work through earned and social media. 
There will be a LOT of voices clamoring to be heard in the next couple days. Here are some quick tips to make sure you're ready to jump on any rapid response opportunities that arise:


Update your media lists
The pandemic has hurt so many news rooms in the form of furloughs and layoffs. Spend a little time right now updating your media lists, making sure your longstanding contacts are still on your beat and seeing if there are new reporters worth adding to your outreach. The last thing you want is to see your signature issue become a focus of a debate, send out a perfect statement—and then be inundated with bounce backs and autoresponders.
Follow Follow Follow
Twitter is where the magic happens on debate night. Give your target reporters a follow ahead of the big night, and they'll hopefully return the follow—then they'll have the chance to see your brilliant content live on the night (more about that to come!). BONUS TIPS: Add all of these reporters into a private list on Twitter, which you can monitor in real time. Your top contacts will be easy to find if your issues come up and you want to shoot them a DM or tweet at them directly during the debate. You'll definitely be first in their mind if they see your name pop up straight away in their messages!
Know your c3/c4 boundaries
In theory, you know this. You've probably had numerous conversations with your organization's counsel to clarify what you can and can't say, and how you can or can't say it, and why complaining about the boundaries won't change them. Every organization has a different tolerance level for how close to the line you get. Know that limit ahead of time so you don't waste time the night of a debate wordsmithing a tweet by committee. Spend time before the first debate gaming out how your issue may come up, and how you can respond in a way that is both compelling and… in compliance. 
Create and share compelling content in advance
, like:
Fact sheets: Publish a fact sheet along the lines of "5 Things You Need to Know About [Insert Your Issue Here]". Share this fact sheet on your organization's blog, on social media, and with your top reporter contacts in advance of the debate.
Moderator tip sheet: Create a one-pager that makes the case for why your issue should be raised during an upcoming debate, and share it with relevant media contacts at that network at least a week in advance (okay, this won't work for tomorrow's debate, but there are more coming!). In the tip sheet, be clear about the implications of each campaign's stance on your issue and how that will affect real people. Include any of the recent polling on your issue, as well as other items that telegraph why it's worth bringing up during a debate (a relevant quote from a candidate, for example).
Internal talking points and draft press statements: When you game out the various ways your issue may come up in a debate, be clear about what the implications of each scenario are for your work—and how you'd message it. Prepare messaging that is sent to internal stakeholders (spokespeople, leadership, board members, etc.) in advance so you're not scrambling the night-of.
Social media content: Encourage your supporters to tweet directly at the moderators and networks hosting the debate to demand a focus on your issue. You can make this super easy for your supporters by providing them with some suggested copy and graphics. You should also take the time to break down your issues into digestible social media posts (hello Instagram explainer carousels!) which your social media audience can share far and wide on your behalf. 
Social media searches: If you're planning on live tweeting during the debate (and you should be), you will save a mountain of time if you prep your social media searches beforehand. What do we mean by this? Well, these will be curated streams of tweets that you can monitor in real time during the debates and be ready to pounce with your prepared content. 
Here's what we recommend as the minimal search terms you should be monitoring over the course of the debate:
Handles of the candidates

Handles of the network and moderators

(We have you covered here—just read through to the end!)

Your key media targets

(hello magical Twitter list from earlier!)

The official debates hashtag (#Debates2020) with keywords related to your issues 

Partner organizations, allies, or ambassadors whose messaging you might want to amplify during the debates 

Key spokespeople within your own organization
Check out this handy guide from Twitter on how to put together advanced searches. Finally, we'd recommend the best way to monitor all of these searches and lists is through Tweetdeck. Again, Twitter had a detailed guide on how to add these into your Tweetdeck account.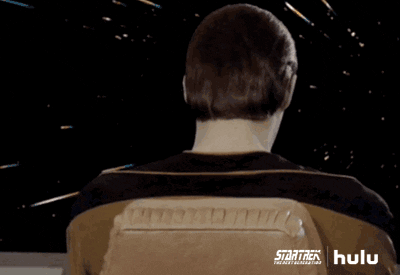 Don't be shy about sharing your spokesperson's availability
If your organization's experts or community voices will be available during and after the debates to talk with reporters, let them know. Reach out to your regular beat reporters, as well as the political editors for the major outlets, to alert them to your spokespeople's availability and let them know they will also be live tweeting during the debate. Consider sending along some sort of fact sheet (like the '5 Things to Know…' idea we shared above) paired with a short note letting reporters and editors know that someone from your organization will be available in real-time the night of the debate. Follow-up again the day-of, a few hours before the debate gets underway.
All of the tactics above will help make sure you're in a good place by the time the candidates take the stage. But the real opportunities are likely to arise when your issue pops up—expectedly or unexpectedly. Here are some rapid response best practices to keep in mind:
Don't allow lies or misstatements from a candidate (let's be real…probably Trump) to go unchallenged. If your issue is mischaracterized or attacked during a debate, don't wait to correct the record. You spent time before the debate perfecting various versions of statements and making sure your media list was as current as possible—now is the time to put all of that planning to use. A good rule of thumb: Hit send on your statement within 30 minutes of the news breaking.
In addition to getting your press statement out the door, consider fact-checking the candidates in real time and calling out any mischaracterizations or flip-flopping in real time on Twitter. Which brings us to…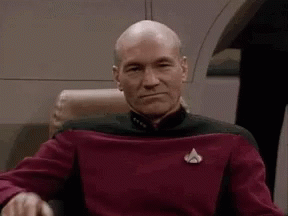 Have an expert live-tweet the debate. You've done all the prep work, your Tweetdeck columns are already blowing up, so now it's time to follow Captain Picard's advice and ENGAGE! Here's our quick rundown of tips for live tweeting on debate night: 
Monitor all your lists and when appropriate like, retweet, and quote tweet to get your point out into the world

If your issue comes up, deploy your pre-prepared content 

Get tagging. Once your statement has gone live, tag your key targets in a threaded tweet below your statement or reach out to them via DM to make sure YOUR organization is top of mind 

Don't be afraid to let your personality shine through. Twitter on debate night is a busy place so you want your tweets to stand out. Use hard-hitting facts, snappy language, and bespoke graphics. Don't forget you can always record a quick video (or ask your key spokesperson to do so) and upload that to Twitter too to showcase your stance on the issue 

Teamwork makes the dream work! If you have the staff capacity, always try to cover the debates live with a colleague—an extra pair of eyeballs can go a long way! This means that you can have different people monitoring different lists/searches, and you can both be engaging at the same time. Hop on Zoom or Slack to discuss your debate night social media content in real time. 
Now, get to planning! We learned last week what the first debate will focus on (spoiler alert…there's a lot of ground to cover.) And to help your planning along, here's a quick cheat sheet:
First Presidential Debate
When: Tuesday, September 29th
Where: Case Western Reserve [@cwru], Cleveland, OH
Who: Chris Wallace [no Twitter account], Fox News [@FoxNews]
Vice Presidential Debate
When: Wednesday, October 7th
Where: University of Utah [@UUtah], Salt Lake City, UT
Who: Susan Page [@SusanPage], USA Today [@USATODAY]
Second Presidential Debate
When: Thursday, October 15th
Where: Adrienne Arsht Center for the Performing Arts [@ArshtCenter], Miami, FL
Who: Steve Scully [@SteveScully], C-SPAN [@cspan]
Third Presidential Debate
When: Thursday, October 22nd
Where: Belmont University [@BelmontUniv], Nashville, TN
Who: Kristen Welker [@kwelkernbc], NBC News [@NBCNews]
Do you have other ideas for how you've successfully leveraged the debates in the past or are planning to engage in the future? We'd love to hear your ideas!
————
Dan Rafter loves rolling up his sleeves to design big campaigns for causes that deserve the media spotlight. When he's not working, he's desperately attempting to make a dent in the growing backlog of books on his shelf (his success rate here is decidedly mixed.) You can find him at drafter@mrss.com.
Fay Schofield loves diving into the deep end of social media strategy and working with a wide range of nonprofits to make sure their social media is raising vital funds and awareness for their causes. When Fay isn't working you'll normally find her online tweeting @fayscho about the latest goings on in tech or binge-watching her favorite TV shows. You can find her at fschofield@mrss.com.
Related Links