Earlier this month, Facebook quietly rolled out a new feature – Interest Lists.
Interest Lists are lists that individuals can create and subscribe to. Lists can be public, private, or available to just friends, and they can follow fan pages, friends, or people with the Subscribe feature enabled. The list will pick up updates from pages and public posts from the people on it. People who are subscribed to a list do not have to Like the pages or friend/subscribe to people on the list in order to get the updates. If you know about Twitter lists, this probably sounds pretty familiar to you – Facebook's Interest Lists work essentially the same way.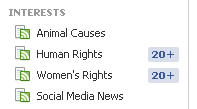 Users that are subscribed to a list will see it in their sidebar, where they can click to read all new updates on that list. Lists will also occasionally publish a roll-up in the news feed featuring 2-3 updates. This essentially serves as a reminder for users to check their subscriptions because not all updates from the list will come through the news feed.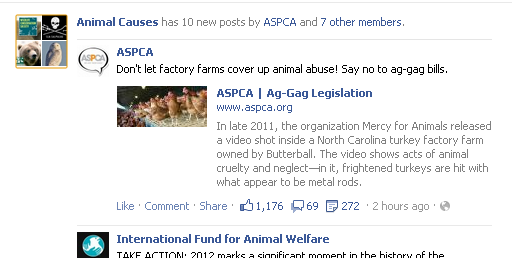 So what's our take? This is good news for your organization because your posts can reach more people (if you are added to a list). Some blogs are speculating that this feature might be bad for pages because it means people can see updates from a page without ever having to Like it. While that's a potential pitfall, it has been our experience that people on Twitter still seem to follow the accounts they are interested in or want to show support for, even after the introduction of Twitter lists. We expect the same will happen with Facebook. Interest Lists are a way to help potential supporters find your organization.
So how should organizations be using Facebook's Interest Lists?
Right now these interest lists can only be made or followed by individuals – not fan pages. However, that doesn't mean an individual can't set the lists up and then promote them on a fan page, as the Washington Post has done.
First, use them exactly how they are intended – as a listening dashboard. Page administrators can make private lists to keep an eye on updates from their peer organizations, researchers or journalists in their field, or their opposition. We especially like that this means you can monitor your opposition without actually Liking their page!
Second, pages can create engaging lists for their fans: An advocacy organization might have a lists of Senators that support this bill; a rights organization might have a list of Companies that get a "D" on workers' rights; a national organization might have a list of Affiliates in your area.
And, if you took our advice from January, and have staff members representing your organization with the Subscribe feature, one list can feature their profiles.
Facebook rolled out the feature with a number of lists to start off, including many lists for causes such as human rights, health, and the environment. Check to see if your organization is on one of them! We also like Facebook's list of 2012 U.S. Presidential Candidates and Nick Kristof's Human Rights list. What lists are you going to be reading every day?