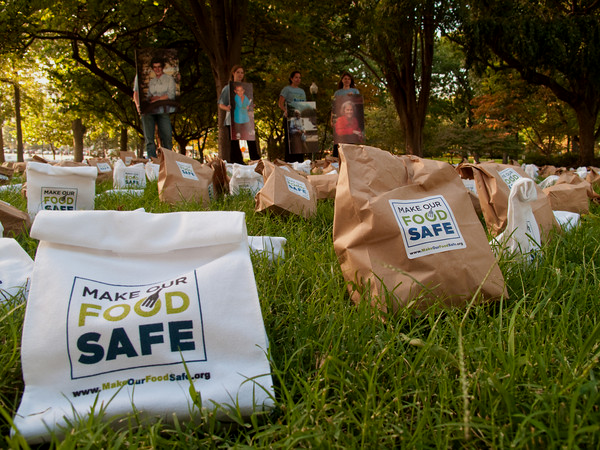 The goal of The Make Our Food Safe Coalition is to reform federal food safety legislation to give the FDA more authority to recall tainted products, increase inspections of food processors, require producers to follow stricter standards—and ultimately keep America's food supply safe.
M+R's charge was to design and launch a national campaign with two tracks: 1) a national communications strategy to educate the public and decision-makers on the importance of FDA food safety reform, and 2) a local strategy to put pressure on key legislators by engaging reporters and constituents in their home states. As part of these efforts, we worked to elevate the relevance of the issue by lifting up the voices of the victims of foodborne illness, as well as policy experts within the Coalition.
We brought the consumer's voice to the issue of FDA food safety reform—shifting it from something that was covered exclusively on C-SPAN and inside-the-beltway press to garnering major national coverage on the issue on CNN, CBS Evening News, MSNBC, The New York Times, The Wall Street Journal, Los Angeles Times, and more. The stories of victims of foodborne illness and their families were featured in outlets in legislative-targeted districts, from The Las Vegas Sun and The Tennessean, to The Des Moines Register. What's more, our integrated campaign efforts paid off when President Obama signed the FDA Food Safety Modernization Act.