If a tree falls in a forest and no one is there to hear it, does it make a sound? Um, probably.
How about this one: If you hold a protest and nobody notices, does it make a difference? (The correct answer is no.)
Protests are the pinnacle of campaigning – the signs, the speakers, the stunts, the celebs. Sometimes you even get food trucks to show up if there's a big enough crowd. The best, right? But let's be real, protests are a TON of work, and if nobody's paying attention except the protestors, what's the point? Without a solid earned media strategy, your protest is a tree falling the forest, making not a sound.
We're not saying you should scrap the plans for your organization's next sit-in or march. In fact, send us an invite, we'd like to come. But to change public opinion, to sway decision-makers, to have a real impact — you need to put the "PR" in "Protest."
After helping 350.org and the Cowboy & Indian Alliance lead a week of protests at the National Mall to stop the Keystone XL pipeline, we walked away with 5 key tips for organizers. Here's what you need to know before you get out the poster board and paintbrushes:
1. Go goals, go!
Before you get into the "What do we want? When do we want it?" chant, you need to ask yourself: What headlines do we want, in what media? This means having an honest conversation about the type of media placements that will be most effective in broadcasting your message.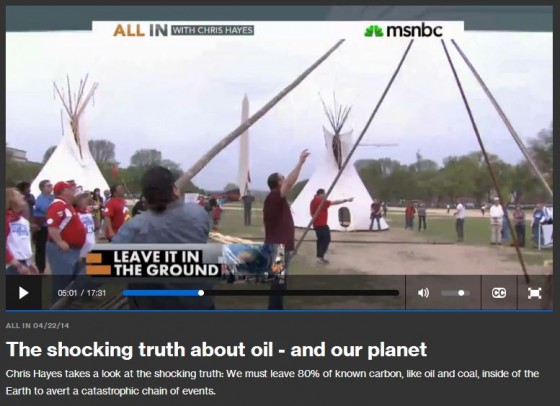 Start by determining who needs to hear your message. If your goal is to change a federal policy, you'll want to target publications that members of Congress are reading, like Washington Post or Politico. If a regional crowd has the power to make something happen, identify publications in those areas. Or if it's just a certain sect of the American public, find the media that they're likely to be checking out (and if we are your target audience, try to get coverage on cute bear tumblrs and Game of Thrones fanfic sites).
Once you have the audience and the target outlets, develop the messages that will resonate most with those audiences and inspire them to act. Armed with target media and powerful key messages, you're ready to take the next step and begin having conversations with the press. For Reject and Protect, our goal was quantity – we wanted to saturate the national and local news with images of the protest and the people behind it. Using the tips below, we secured more than 170 media placements, including mentions on all five of the top TV networks.
2. Organize the chaos.
Humans are not penguins. Nothing can feel more disorganized than thousands of people flocking to one location for a political demonstration. Before the masses show up to support the cause, map out a media plan of attack that says: how and who on your team is doing the outreach, a before/during/after pitch timeline, a chain of command and spokespeople, and the key messages you want to get across.
Then, take a step back, take a deep breath, and maybe do some stretches because now you have to learn to be flexible within this neat framework you've created. When it comes to protests, things are constantly changing and in order to maintain sanity while continuing to press toward your end goal, you must be nimble enough to accommodate changing plans, spokespeople, and messages.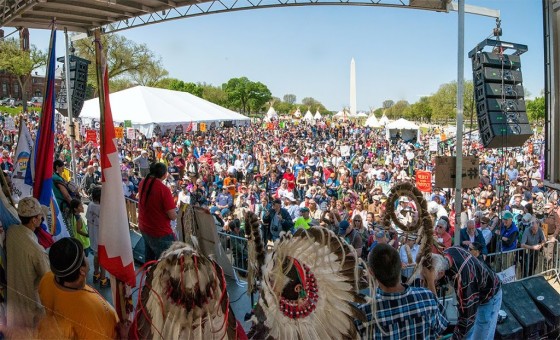 3. Be a press seductress.
Leading up to the big day, you'll need to be in frequent contact with media to provide updates, access to exclusives, and breaking news as the protest takes shape. It's a delicate balance between making sure the press have the most up-to-date information and not overwhelming them. While there isn't a science to the outreach frequency, try to keep it to no more than once per day unless you're confirming a segment or interview. You'll also need to build a trusting relationship if you're pitching civil disobedience (i.e. stuff cops don't like) so they don't rat you out but DO show up and put the stunt on TV. Be present without being annoying, try to get to know them a bit to build a rapport. Remember, journalists are people, too!
4. Go with the (torrential) flow.
Know that unexpected things will happen. It could rain…hard. The State Department might make an announcement and scoop your story. Neil Young might show up. Keep calm and protest on.
A protest is a fluid event and it's important to stay on your toes and work collaboratively with your team to incorporate the changing elements of the event in order to keep things on track and your goal in sight. Take these new developments to your advantage and work them into your outreach strategy and messaging to tap into the current news cycle and demonstrate that your client's work is relevant and exciting.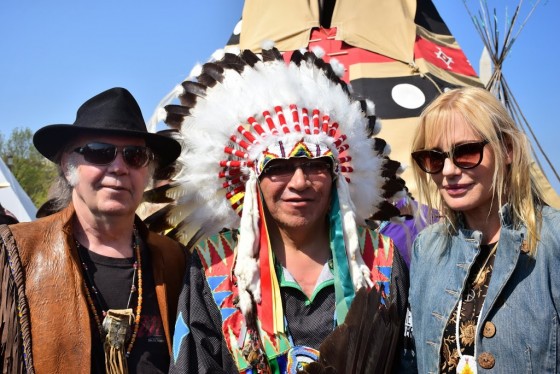 5. Use your assets – but don't worship them.
Distinguish between the primary focus of the protest and the assets meant to assist or support in amplifying that message. Supporting assets should always add value to the campaign, not BE the campaign. The installation, demonstration, and leading group(s) are the main focus.
Celebs, stunts, and all that jazz are the spotlight that draws attention, not the show. Avoid focusing too much on shiny objects or you'll run the risk of diluting your message and losing credibility among both supporters and detractors. Stay true to what you're trying to accomplish and let the other fun/famous/flashy stuff prop it up.
And there you have it, a fast and loose guide to applying PR know-how into a public protest. Follow these few easy steps, and your message will be saturating the news-cycle in no time. As the old saying goes: you can lead a horse to the National Mall, but you can't get his photo in the New York Times without a plan, some panache, and a little persistence.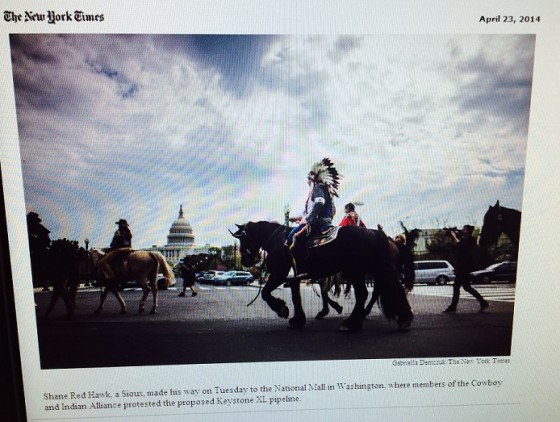 Photos courtesy of Reject and Protect
(Courtney and Katie Andriulli wrote this together over a bottle of wine.)